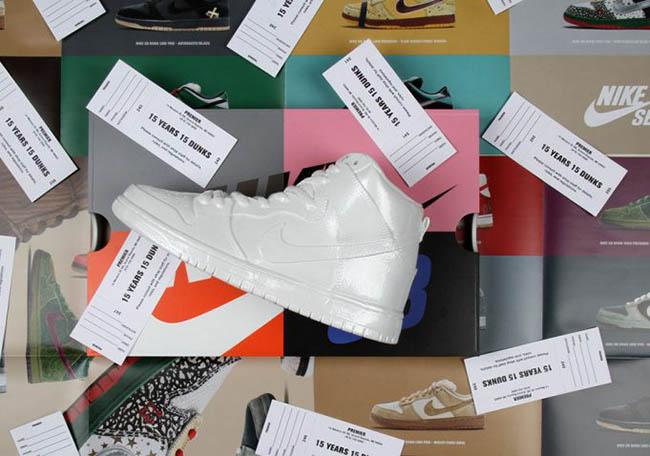 Not long from now, the Reese Forbes Nike SB Dunk High 'Denim' will release at select skater shops. For those that are going to purchase, select Nike Skateboarding retailers across the states have came together for a chance to win a pair of Nike SB Dunks from the past years.
A total of 15 shops will debut a sold-out and rare Nike SB Dunk in either High or Low. One pair will be made available at each store in a random size. For a chance to win, you will have to purchase the 'Denim' Nike SB Dunk High for a raffle ticket.
So far we can confirmed two out of fifteen locations which is Premier and PLA. This is not a retro release but original classic Nike SB Dunks will be available again.
Shops to Enter:
PLA – Folsom, CA
UNDFTD – Los Angeles, CA
Blades – New York, NY
Cowtown – Phoenix, AZ
Humidity – New Orleans, LA
35th North – Seattle, WA
SPoT – Tampa, FL
Pitcrew – Frederick, MD
Uprise – Chicago, IL
Familia – Minneapolis, MN
Atlas – San Mateo, CA
Premier – Grand Rapids, MI
Black Sheep – Charlotte, NC
Civil – East Greenwich, RI
Unheard Of – Cincinnati, OH