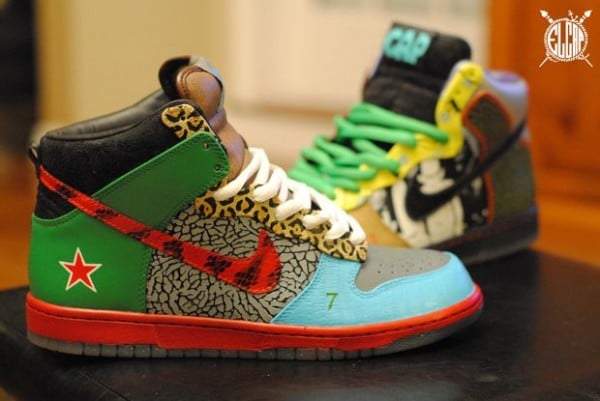 Building upon the "Mighty Crown" Dunk, El Cappy recently churned out one of his craziest customs yet.
This "What The Dunk" custom, created as a private order for a customer, features everything from cheetah and elephant print to the Heineken star and Quagmire's starry red and gold pattern.
Definitely a neck breaker, checkout the latest from El Cappy and stay tuned for more custom kicks.