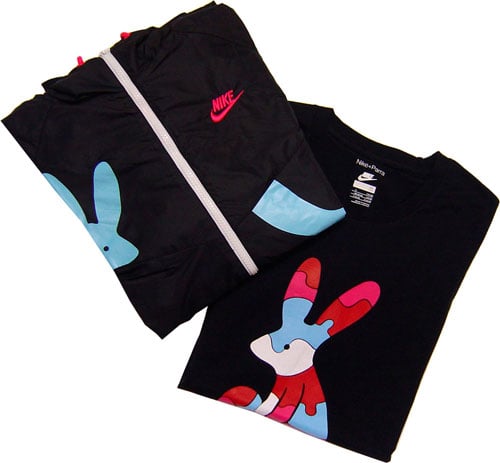 Pictured above are the Nike Colab Tee "Piet Parra" and the Nike Colab Windrunner "Piet Parra."
This amazing tee/windrunner in collaboration with Piet Parra comes in a black/blue chill/cherry colorway with a Parra designed print. This colab tee/windrunner is part of the Running Man Series with a smaller print/stitching on the back!
Now available @ Purchaze.