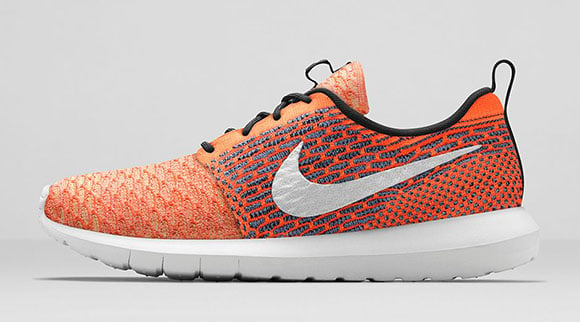 The Nike Roshe Run is already a cult classic without the OG status and this weekend the brand will release two new colorways of the shoes using Flyknit.
Simply put, we have the Roshe Runs with some added style by using Flyknit material. Two pairs are coming Saturday with one pair featuring more purple then the other, while the other pair has more orange.
Officially releasing October 4th 2014. Retail is $125 each. Do you like the Flyknit landing on the Roshe Run?