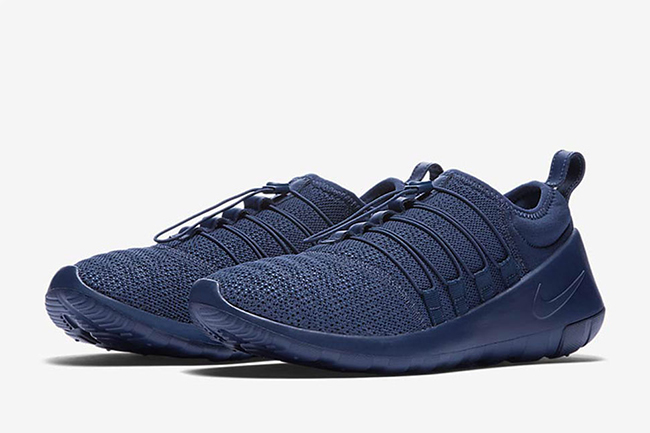 Back in October, Nike rolled out their latest casual sneaker, the Nike Payaa. Since then, everything is been pretty hush-hush as for more releases until now. Two new color schemes of the Payaa have been spotted which should be launching soon.
The Nike Payaa is a modern take and a hybrid of sorts of the Nike Roshe Run and Nike Presto. Inspired by payaaqek, which is a boot used through Alaska, the two new colors come in an all over Midnight Navy and Cargo Green.
As of now, both the 'Cargo Green' and 'Midnight Navy' Nike Payaa isn't available, but since the official photos have leaked, we can expect a launch to come soon at Nike Sportswear retailers including NikeStore.com. While we wait, you can check out more images of the duo by scrolling below. Let us know which color scheme is your favorite also.