The Nike N7 2020 Collection was created by a Diné (Navajo) designer which promotes wellness through sport, culture and community, this collection highlights the inherent natural beauty that radiates from aloe, yucca, wild rose, dandelion, and prickly pear. A tribute to heritage plants found across the Americas and a nod to the vastly different regions that Indigenous peoples call home.
Footwear that is included in this collection is the Nike Kyrie 6, Nike Air Max 90 and the Nike Venture Runner. As well, matching apparel will also be available.
Nike Kyrie 6 N7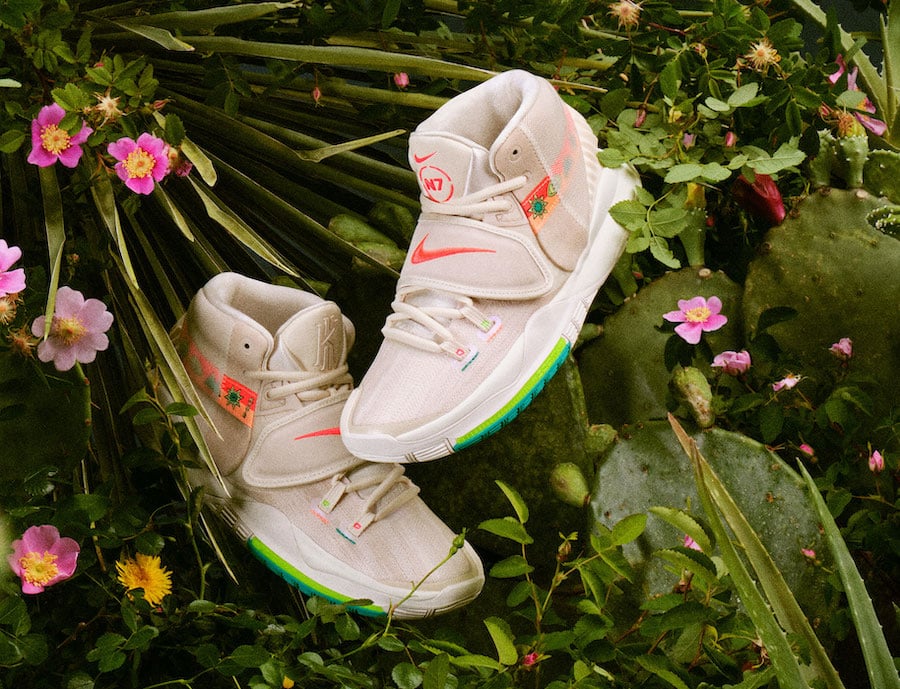 Distinct symbols reflect Kyrie Irving's personal journey and reconnection to his Indigenous roots. A star representing his community is inspired by the long history of Lakota quilt design, and the mountain stands for his Lakota name, Hela or Little Mountain—all symbols of strength Kyrie carries with him on and off the court.
Nike Air Max 90 N7
This design features a refreshed look with vibrant variations of soft pastel tones and bold geometric shapes which are seen throughout the collection to represent the natural beauty and continuous forward momentum.
Nike Venture Runner N7
The detailed floral graphic adds vibrancy and harnesses the healing power of colors and plants while its OG track style is elevated with a rich mixture of materials like airy mesh and velvety suedes. The exposed stitching, high-flex upper and a micro-branded heel clip add fresh DNA to its heritage look.
NiKe N7 2020 Collection Release Details
You can expect the Nike N7 2020 Collection to release at select retailers including Nike.com on June 21st. Additional photos can be seen below which will give you a closer look.
Nike N7 2020 Collection
Release Date: June 21, 2020