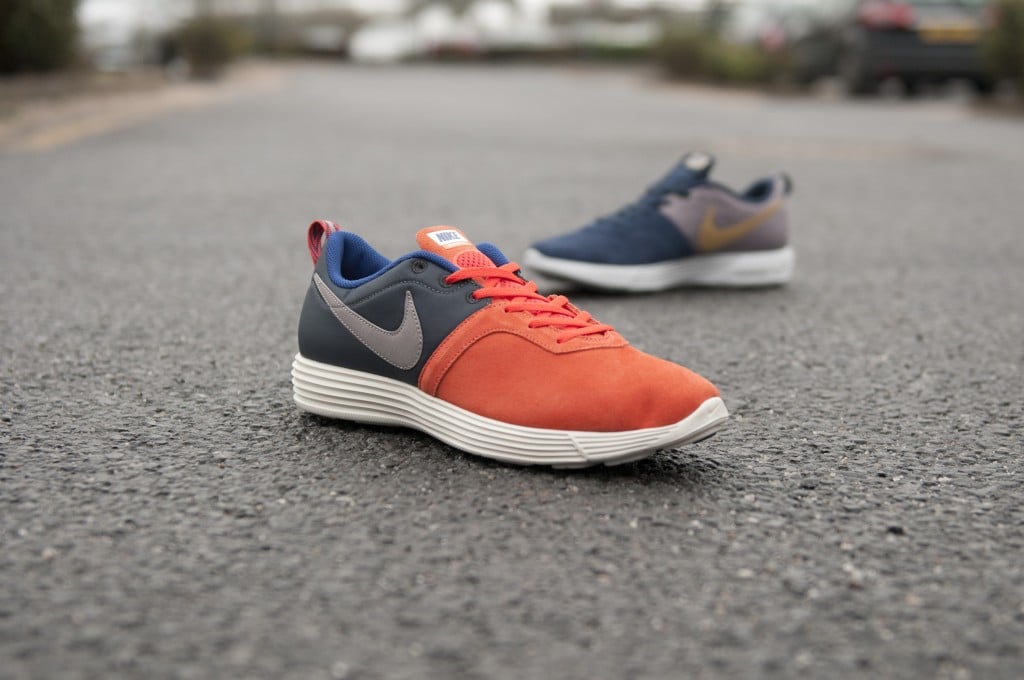 Ditching last years materials in favor of new construction for 2013, the seasonal editions of the Nike Lunar MTRL+ are now available in-stores and online from size? in the UK.
It seems that Nike can't help but endorse the feather-weight Lunarlon technology on the majority of their early running styles, and even though it has been risky at times, we think the combination has been an overall success. And it hasn't stopped going into the New Year either! Starting life as a remake of the classic runner, Nike presents the Lunar Montreal+ as mixture of old and new, with the use of a premium suede leather upper and off-white soles.
Due to the massive popularity of the Pre Montreal earlier on in the year, due to the simplistic nature of the silhouette, it's a sure thing that this hybrid will follow suit ready for the warmer months that are in the not too distant future. Presented in two tonal colourways, the Nike Lunar Montreal+ is now available in all size? stores and online, priced at £90.