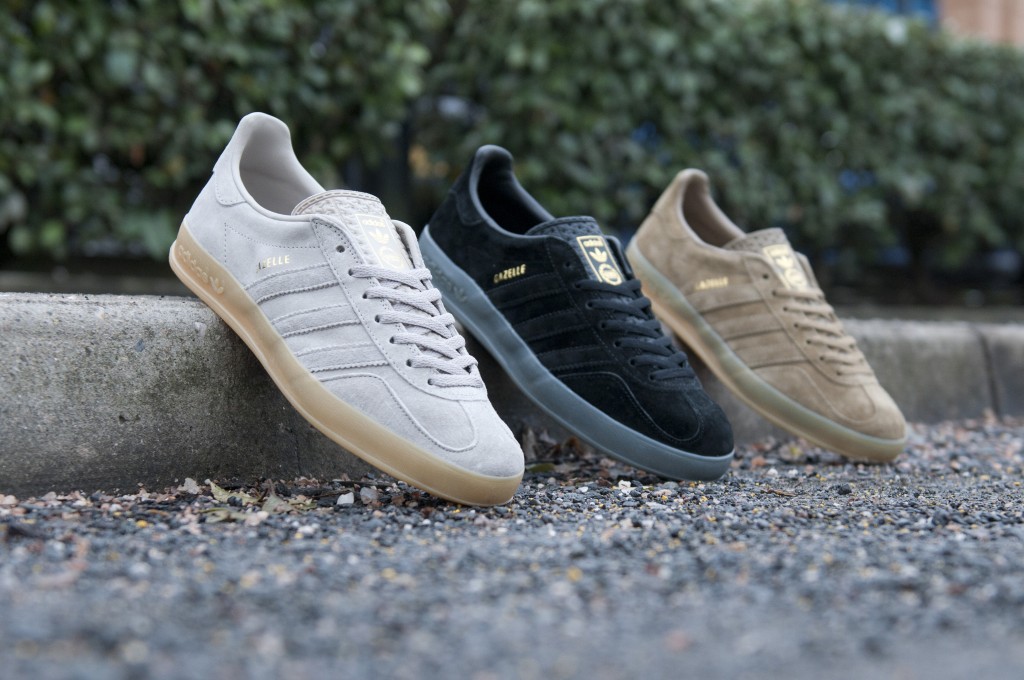 Fresh for 2013 and available from size? are a trio of colorways for the indoor edition of the adidas Originals Gazelle.
The adidas Originals Gazelle has always been a staple silhouette for all adidas fans ever since its first release in 1968, and even more nowadays with the constant flow of reissues. The Gazelle Indoor was introduced to the market only 2 years after the original Gazelle, so you'd think that there wouldn't be much difference, but due to a larger T-shaped toe box it's been developed into totally different model altogether.
The shapely upper has always been a huge favourite of ours which is nicely accented by the semi-transluscent sole, presenting the clean suede in all its glory. In this case, the adidas Originals Gazelle Indoor has been showcased in three simplistic tones with gold brand details and are now available in all size? stores and online, priced at £67.