As LeBron James is on his 12th signature model with Nike, we knew the brand would begin to retro models. In the past rumors circulated that the Zoom Generation, LeBron's first signature would return but due to sources that was scrapped. Years later it appears we will see the re-release of the LeBron 2.
At least one pair of the Nike LeBron 2 will return, which is the known as the Dunkman. While this is a sample which means things can change, there is one difference between the original and retro. With the colors matching up, Nike will use LeBron's new logo on the side rather than the 'L23'.
Nike LeBron 2 Dunkman Retro Release Info
Once we receive more information on a release date, we will make sure to let you know. What do you think about the Dunkman Nike LeBron 2 Retro?
An additional image has surfaced today showing a alternative version of the Dunkman Nike LeBron 2 retro. The difference here is the lack of Nike across the strap and the addition of LeBron's logo. Part of the overlays and strap also use a reptile texture, making them unique to the originals. Which version do you like best?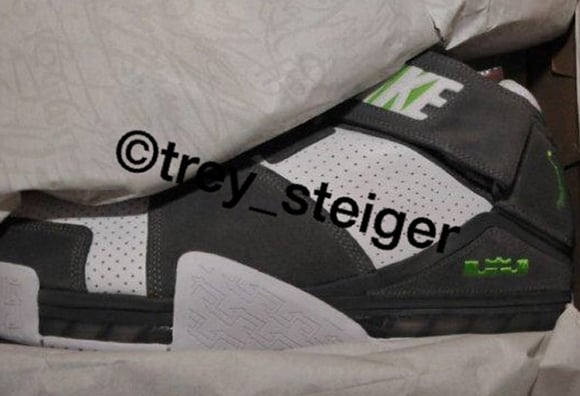 Source: @trey_steiger