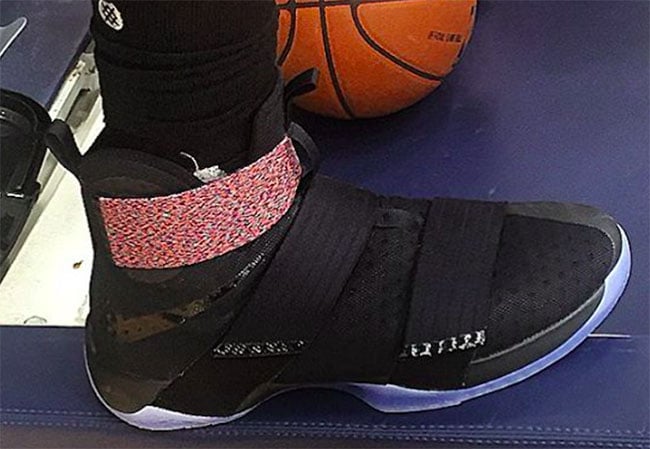 LeBron James was spotted wearing a brand new silhouette tonight as the Cleveland Cavaliers took on the Brooklyn Nets. Some are stating the new shoes could be the Nike LeBron 14 or the upcoming Nike LeBron Soldier 10.
LeBron does test out his shoes before the actually release, however it would be a bit early to spot him wearing the LeBron 14. With that being said, the way the cross straps are and higher ankle makes us feel they are the LeBron Soldier 10. Whatever the shoe winds up being, they feature predominate Black with a translucent sole. It might be just us, but the toe area looks similar to the Air Jordan 20.
We will make sure to follow up with you if this pair turns out to be the Nike LeBron 14, or the LeBron Soldier 10 but to be honest, we are leaning towards the newest addition to the Soldier line. Let us know what you think by leaving a comment below.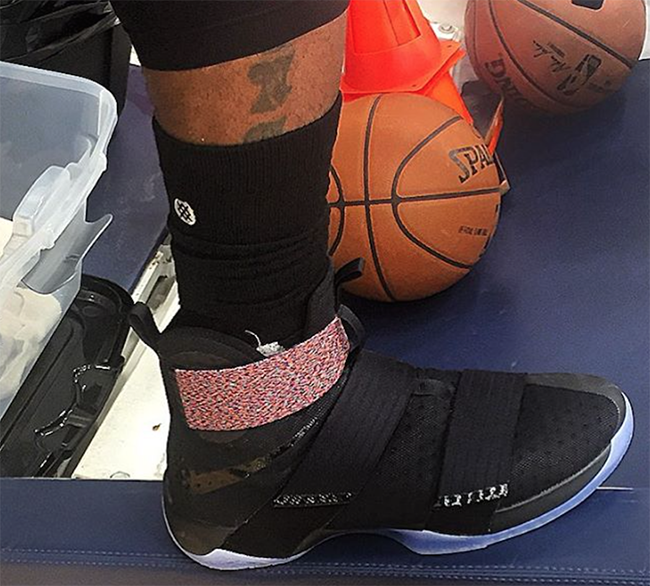 Source: Brandon Weems