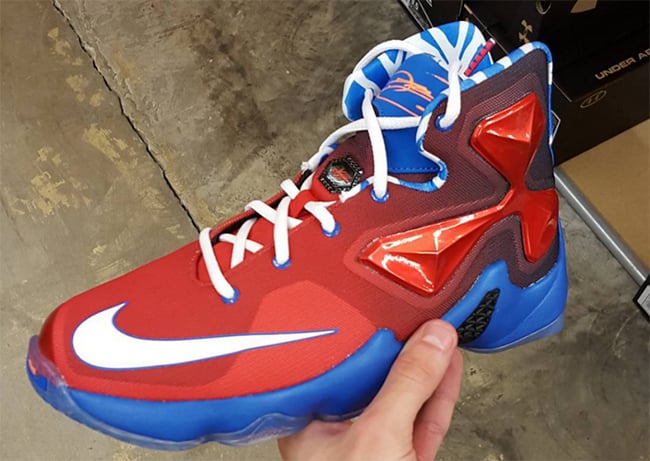 Another new Nike LeBron 13 has arrived, this time it appears the shoes use a 'Spiderman' theme, like past kids exclusive models. Some are even calling them 'Captain America'.
One thing we can say about this new LeBron 13 is that information is scarce. From this image though, we can see that they use a red, white, blue and even hints of black. It could be a USA theme, but those usually launch during the summer.
The base comes in all red while blue is used on the midsole. Following up is white that fills in the swoosh and laces. On the liner is more blue and white mixed together to from a pattern, but it's hard to tell what it is from this image. Other details include minimal black on the midfoot midsole area and a icy outsole.
Once we have more information on this Nike LeBron 13, we will make sure to let you know. What do you think of this color scheme?
Update: A new image has surfaced of the LeBron 13 which was once known as 'Spiderman' but now are being called 'Toy'. Releasing as a GS exclusive, more information will be coming soon.
Update: Additional details are still unknown on the 'Spiderman' Nike LeBron 13, however here is a new set of images showing off more angles from realchickenwop.
Update: We have another look at the Nike LeBron 13 GS 'Spiderman' set to debut later this year or early 2016. We will continue to follow for more updates.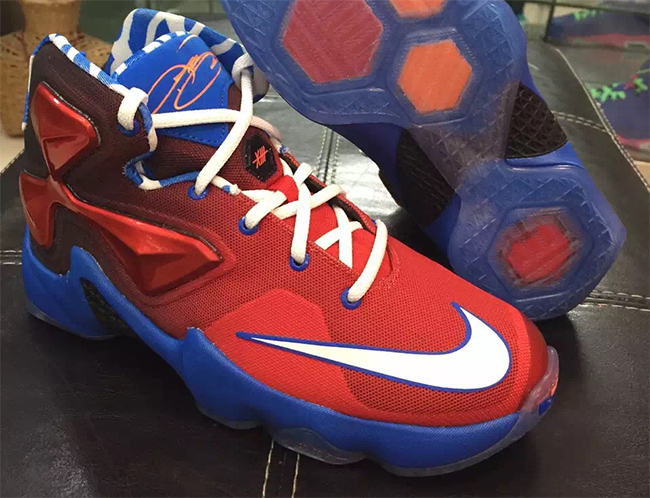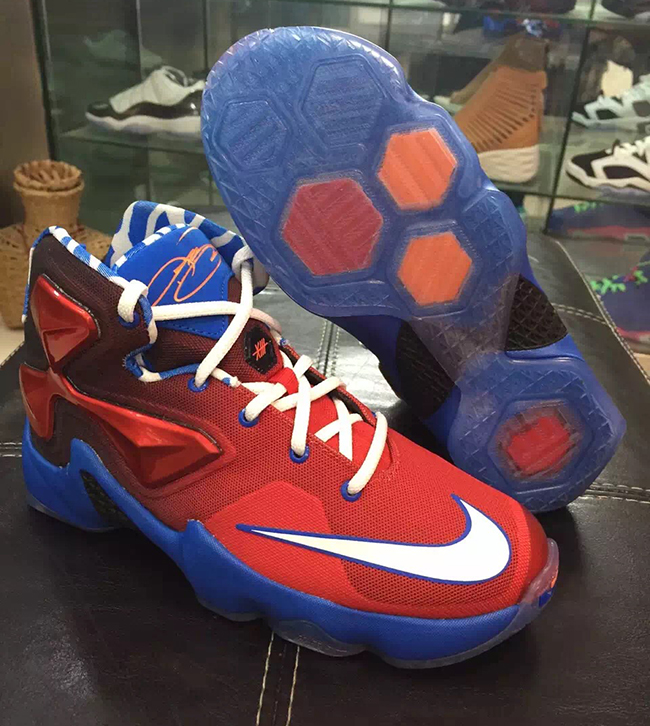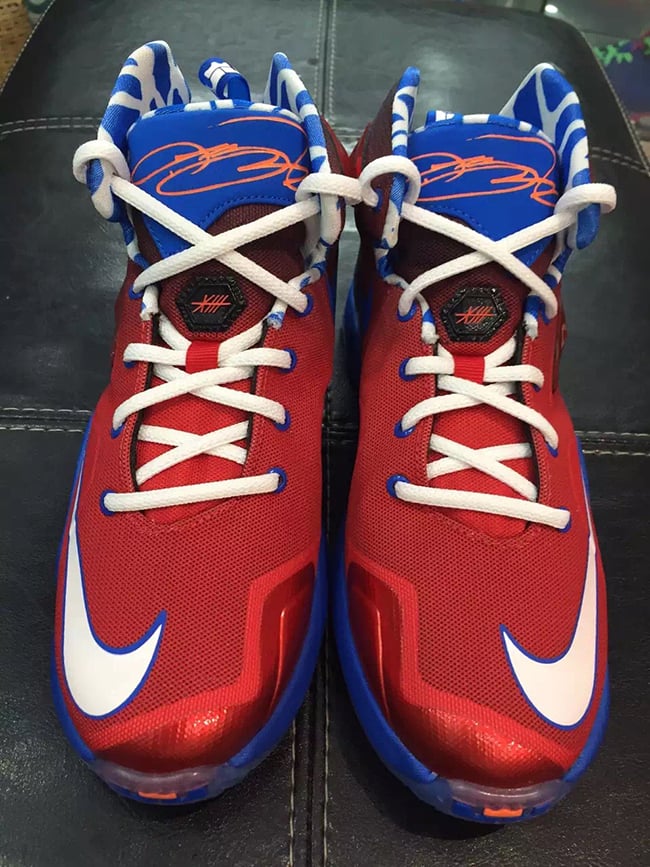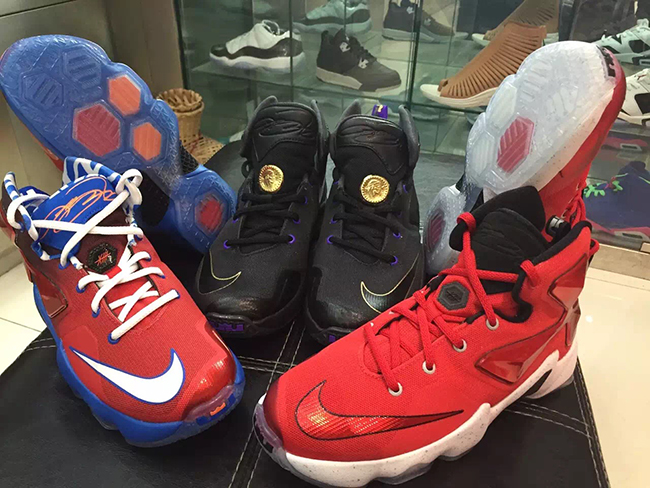 Source: realchickenwop, Solefirst, asvpscore