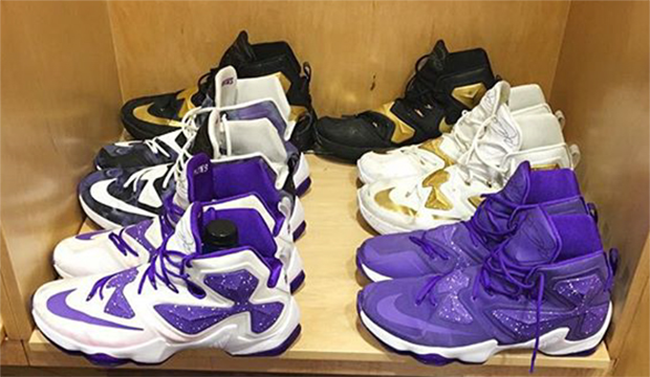 Recently there has been much talk about LSU Freshman Ben Simmons. Media outlets are comparing him to LeBron James and even saying he is the next LBJ. While time will only tell if that is true, James has hooked up Simmons with some exclusive Nike LeBron 13s.
Sharing on his Instagram account, you can see that the LeBron 13s he has received match up with his team, the LSU Tigers. A couple of pairs come in Purple and White which stand out the most, while the back row you will notice either Black/Gold or White/Gold pairs. While deemed PE's, you can actually create a few of them via NikeID.
Below you can see a full image of all the pairs Ben Simmons owns of the Nike LeBron 13. As he does have a bright future ahead of him, we wonder if the brand will sign him. Let us know if you think any of the colorways that haven't released should.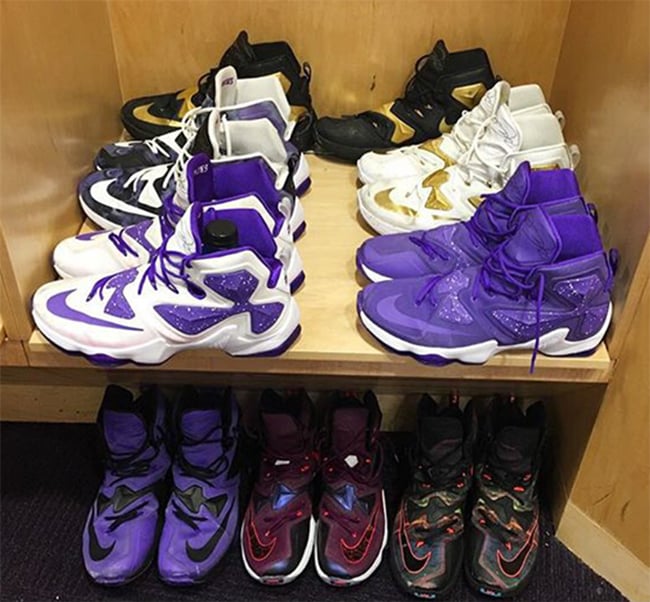 Source: bensimmons25