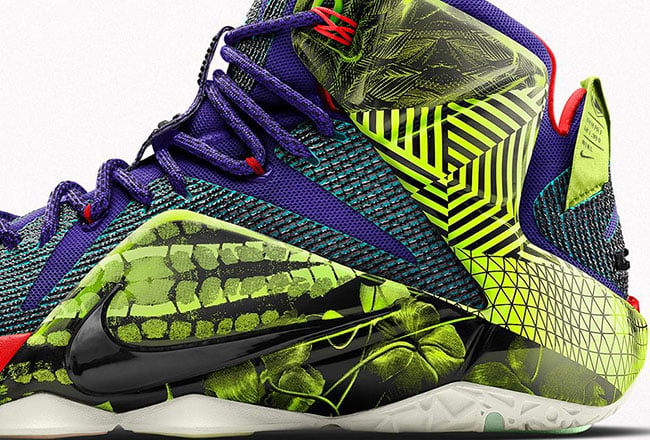 The newest LeBron 12 to land at Nike iD is the Nike LeBron 12 iD 'Unlocked' and will be opening to customizing starting this Monday.
Taken from the Nike Press Release:
Previous LeBron shoes have harnessed LeBron's power—and now the LeBron 12 iD unleashes his explosiveness. With ultra-responsive, ultra-flexible cushioning directly underfoot, it's the most dynamic and agile shoe in the LeBron series.
Introducing the LeBron 12 Unlocked iD: Multiple glow-in-the-dark color options on the outsole and new "Unlocked" graphic that features a mashup of the year's hottest graphics, the LeBron 12 Unlocked iD is the most customizable LeBron 12 iD ever.
The 'Unlocked' Nike LeBron 12 iD will release on August 24th, 2015 and retail at $245. Check out another example image of what you can make below.
Nike LeBron 12 iD Unlocked
Colorway: Multi-Color/Multi-Color
Release Date: August 24, 2015
Retail: $245
Product Number: 799181-981