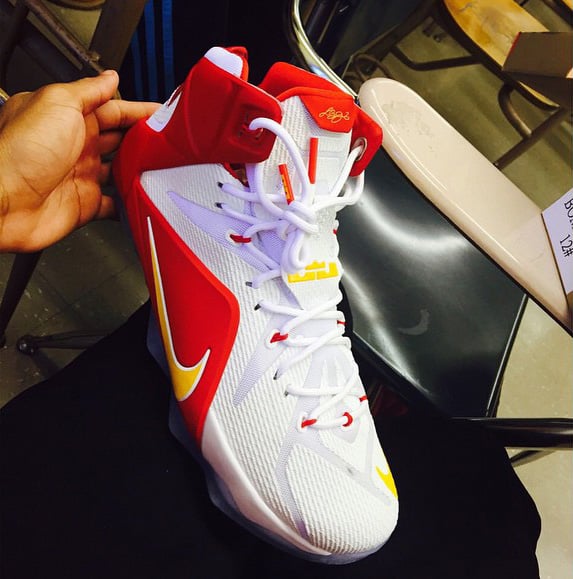 Over the years Nike and LeBron has blessed Fairfax High School in Los Angeles PE's of his signature model. Nothing has changed this year as the school just received the LeBron 12 made exclusively for them.
Fairfax High School has made the playoffs and ranks 5th in the state, 23rd nationally. Nike thought it was the right timing to send them LeBron 12 matching their schools colors. Featuring a white base, red is used on the Hyperposite and liner while hints of yellow make way on the Swoosh's and LBJ logo. Unfortantly their isn't any reference to Fairfax on the shoes, but instead 'NSRL' land on the heel.
What are your thoughts on the Fairfax LeBron 12 PE? Good luck to Fairfax High School and their pursuit of the Championship.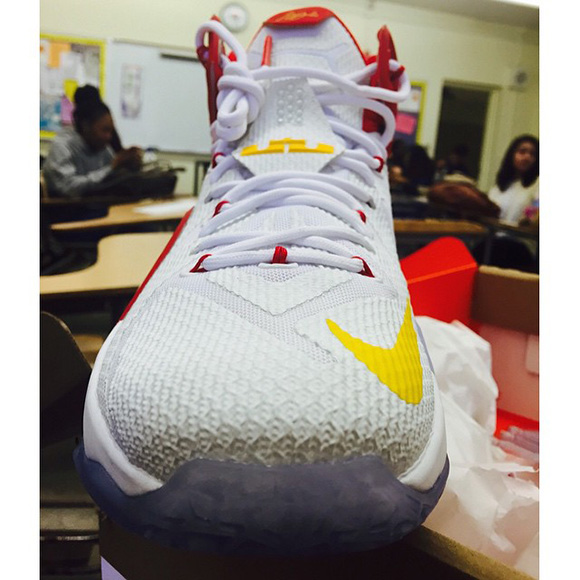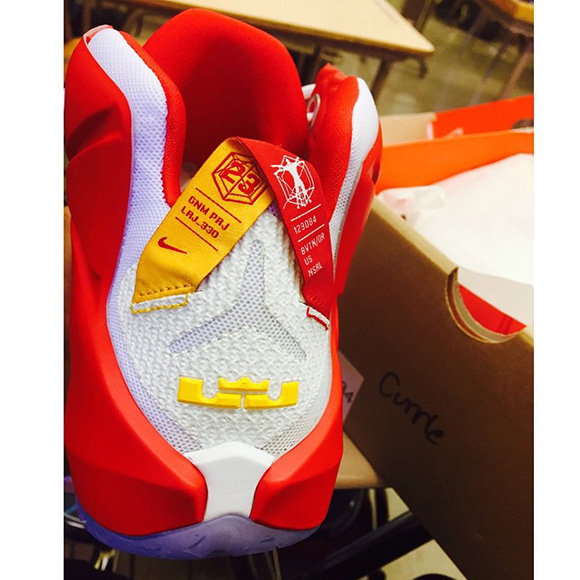 Source: @soleclinics