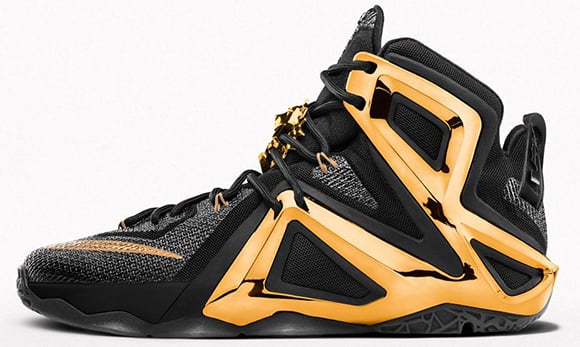 Maybe you don't like the Team or any of the three scheduled LeBron 12 Elites to release but are a fan of the look? Don't worry, Nike iD plans them out giving us the chance to customize our own. While the store released models will retail at $275, the iD will have a hefty price tag that has a lot of us thinking twice.
Anytime a sneaker is offered through Nike iD, you can always expect a price increase. The fact that each pair is custom doesn't allow Nike to mass produce the shoes, which would lower costs. The actual price to customize your own is $320.
The Nike LeBron 12 Elite iD will launch starting April 17th 2015. The brand didn't give any information on styles, prints or colors but stay tuned.