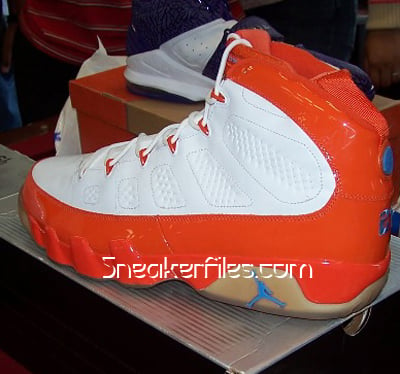 It was bound to happen, the question then was "when?". Today Nike has officially unveiled the Nike "What the LeBron 11". A concept that started back in 2007 with James Arizumi's What the Dunk, has transpired throughout the years as the "What The…" series from Nike
. It is an idea (that you either love or hate) that combines the past with the future… And as you can see with the What the LeBron 11, Nike has taken eight element designs from past LeBron releases and combines them with a whirlwind of 20 different colors and images. In total, we are left with 28 designs in one pair.
The Nike "What The LeBron 11" is scheduled to hit the shelves on Saturday, May 31st, at select Nike and Nike Basketball retailers worldwide. Because these are already in high demand even though they have yet to release, we suggest you mark your calendars and keep checking back with Sneakerfiles as more information becomes available.