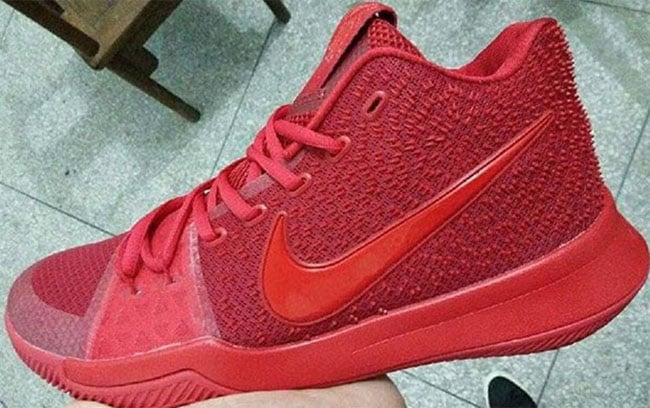 The 2016-17 NBA Season is almost here which Kyrie Irving will debut his next signature shoe, the Nike Kyrie 3. You will see the Cleveland Cavaliers point guard wear them on Christmas Day.
The Kyrie 3 is expected to be more dynamic then his last two models and will take on an artistic look. Stories from Irving's life will be told through artwork which will allow you to know exactly what they represent without any explanation.
Images have finally leaked of the Nike Kyrie 3 which will now move away from the cross-strap. They are also constructed with fused mesh and are still a mid-top. Upgraded is the outsole which features a new traction pattern.
The first and probably the most exciting from the list is the 'Finals' Nike Kyrie 3 which is already set to drop on June 1st, 2017. They will come in a Black, Sail, Metallic Gold and Cool Grey color theme. The second will come in an Ivory, Pale Grey, Black, Light Bone, Vivid Sky and CH Burst scheme and will drop in April.
Two pairs we were told will release but do not have specific dates. There will be a Blue based pair that will launch in either late December to early January that could possibly be another 'Brotherhood' launch. The other will take place in February and will be the Kyrie 3 'All-Star'.
At the time of writing, images of the Nike Kyrie 3 has yet to leak, however we do have a few release dates along with specific color schemes. Scroll below to check out the Nike Kyrie 3 Colorways along with upcoming release dates.
Typically we see the latest Kyrie Irving signature shoe release during December, however the two specific releases we have are set for April and June. You can still expect the Kyrie 3 to debut it's first colorway in January 2017. Retail price will stay the same at $120. Once we have more details and a first look, we will let you know.
Update: More colorways have leaked of the Nike Kyrie 3. Some of the colorways shown are Crimson/Black, Blue/Yellow which looks to be a Cavs release, Burgundy, Black/White and all Red. Via wkobe.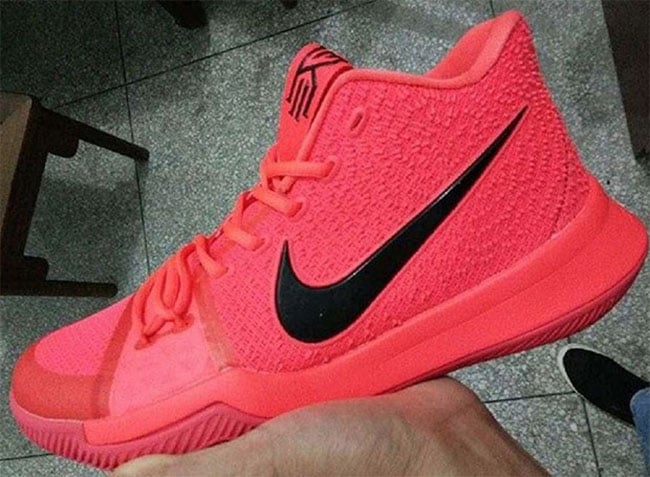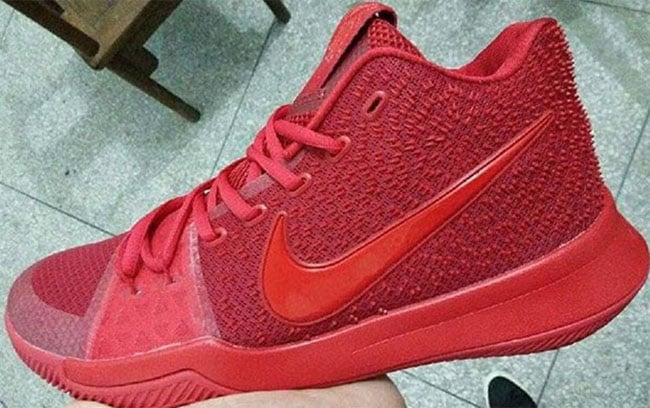 Update: We now have a first look at the Nike Kyrie 3. More information and images coming shortly.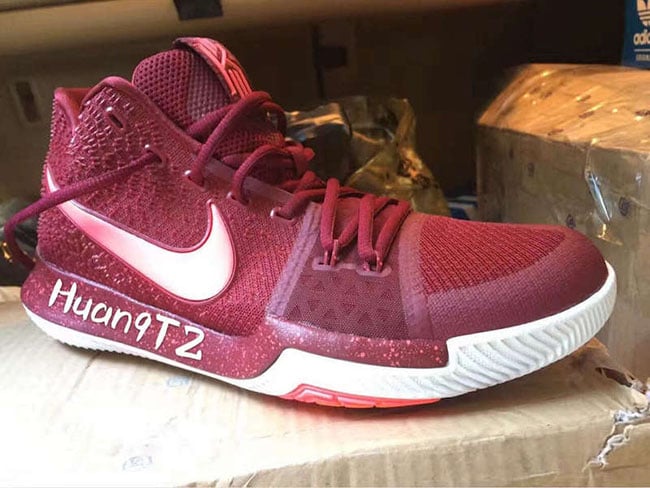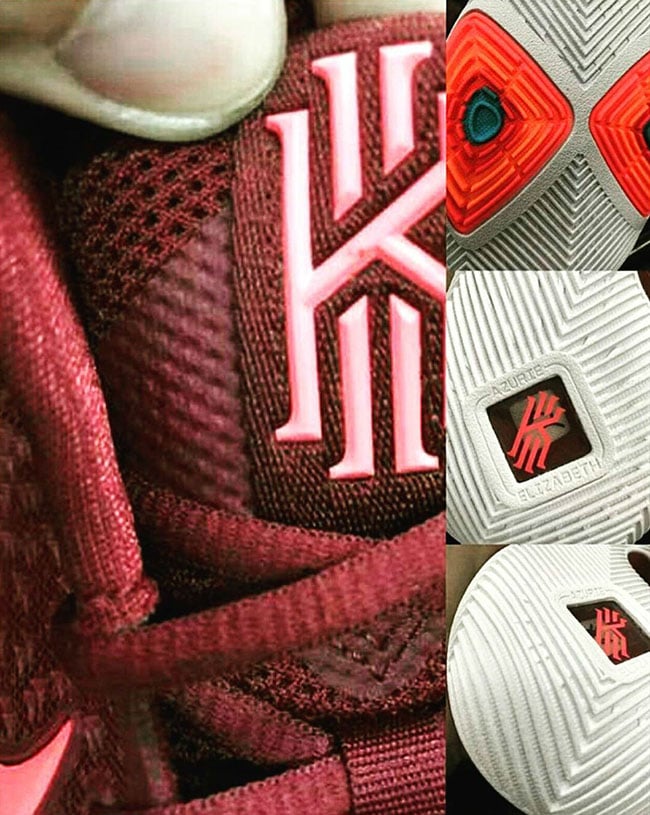 Nike Kyrie 3 Release Dates, Colorways
Nike Kyrie 3
January 21, 2017
852395-018
Nike Kyrie 3
February 3, 2017
852395-681
Nike Kyrie 3
February 23, 2017
852395-102
Nike Kyrie 3
Ivory/Pale Grey-Black-Light Bone-Vivid Sky-CH Burst
April 6, 2017
$120
852395-101
Nike Kyrie 3 Finals
Black/Sail-Metallic Gold-Cool Grey
June 1, 2017
$120
852395-002
Update: Kyrie Irving sat down for an interview with WFNY to confirm that the Kyrie 3 will release on January 21st, 2017.