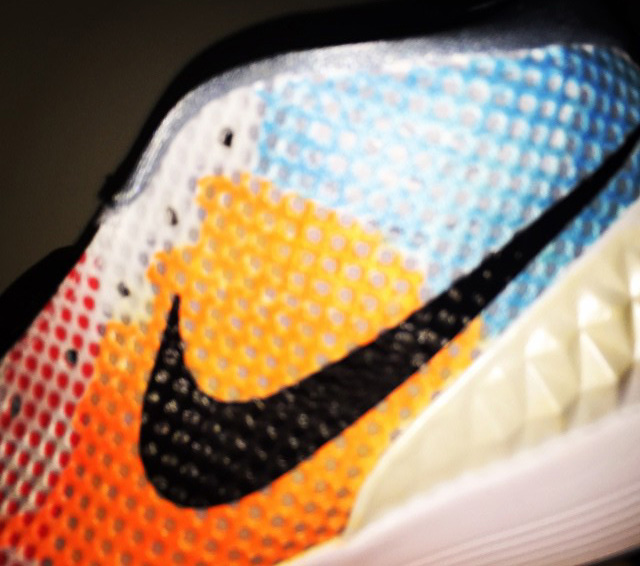 Is a What The Nike Kyrie 1 in the works? Many are saying yes with a couple images of this multi colored Kyrie 1 that has been floating around. Others have also called them the 'Birthday', but since Kyrie's BDay has passed (March 23rd) more than likely this isn't the case. Another possibility is they could be a kids exclusive, which shouldn't be ruled out.
Since we only have a few teaser images, what we can tell is they feature a mixture of bright colors. According to the official color description they feature white, black, voltage yellow, photo blue and metallic silver.
Nike Kyrie 1 What The Release Date
No matter the outcome of this shoe, meaning if it's actually the 'What The' or 'Birthday' edition of the Nike Kyrie 1, they have a release date scheduled for August 1st, 2015. Assuming this is a What The model, the traditional $110 retail price will more than likely jump to at least $130 or even higher.
Nike Kyrie 1
Colorway: White/Black-Light Voltage Yellow-Light Photo Blue-Metallic Silver
Release Date: 08/01/2015
Product Number: 717219-101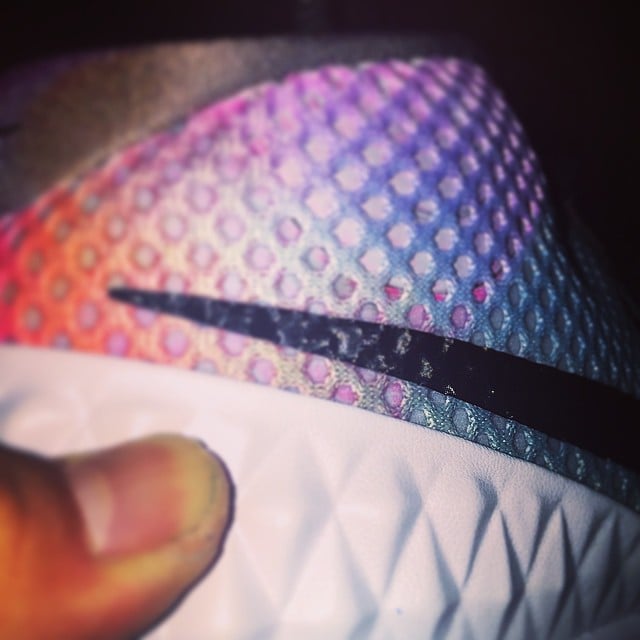 Source: @sneaker.whorez, @sample_gang