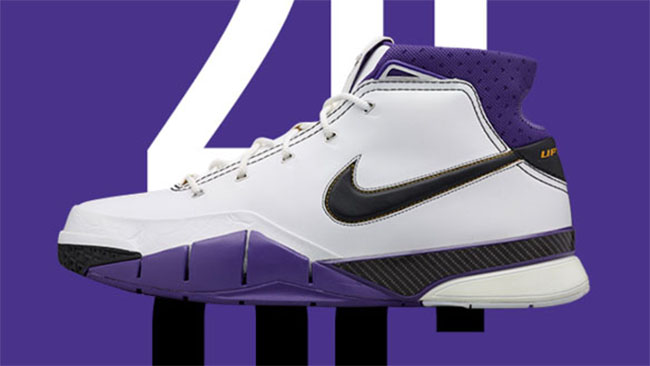 Today is a special day for Kobe Bryant as it marks the 10th anniversary of him scoring 81 points against the Toronto Raptors. Celebrating this great achievement, Nike SNKRS App has spun the clocks back and given us a look at the Nike Zoom Kobe 1 PE that he wore during that outing.
Some believe that Nike is going to retro the 81 Points PE, with the expectation of them launching during All Star weekend. However the original PE had the reference to the 2006 game on the inside of the tongue, so it shouldn't be a release factor.
With all that said, it doesn't mean that the Nike Kobe 1 '81 Points' won't release, in-fact we believe they will. There has also been rumors that the brand will start to retro the Nike Zoom Kobe 1 this year, but so far, nothing has been confirmed nor images have leaked. For now you can take a trip back in sneaker history by checking out the images below.