New meets old once again with Nike. This time around they take the Air Force 1 and add flyknit material, making them now called the Nike Flyknit Air Force 1.
The Air Force 1 has had it's fair share of different materials, one of which is the ever popular leather. Nike will now add Flyknit through the entire uppers that features an all white takeover. Other difference include a strap which is not the normal size, in-fact a lot thinner. A small hint of translucent can be seen on the outsole by the heel. Leather still is present, but only on the swoosh and heel tab.
As of now we only have the single image which is posted above, but we are sure in due time another look will appear. No release information available just yet but once we get the details, we will let you know. Are you a fan of the Nike Flyknit Air Force 1?
Update: A teaser image of the Nike Flyknit Air Force 1 'Black' leaked not long ago which had some of us guessing what they actually look like. Now thanks to stashholdings, we have a clear side view of what's to come.
Update: It appears that Nike will release a black edition of the Nike Flyknit Air Force 1. At this time, additional info is not yet available but make sure to check back with us.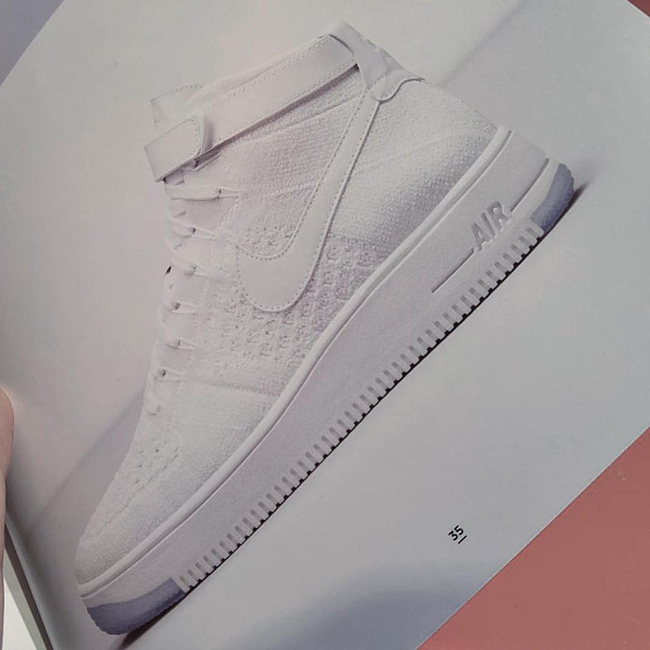 Source: han.cho