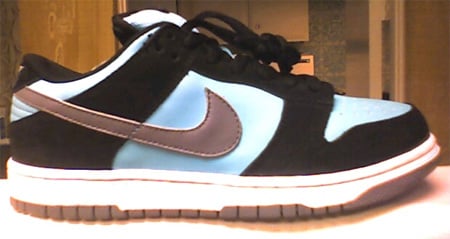 Anybody who is familiar with Nike's skateboarding line must know about the Nike Dunk SB Low Tiffany, one of their most sought after releases. Up till now, everyone thought what was officially sold as the Nike x Diamond Supply Co. collaboration Dunk SB Low was the original design.
However, pictures of the original sample have been released of the Nike Dunk SB Low Tiffany via Nick Tershay of Diamond Supply Co. His quote surrounding the design process of the collaboration shoe can be read after the jump along with another picture. Via NSB.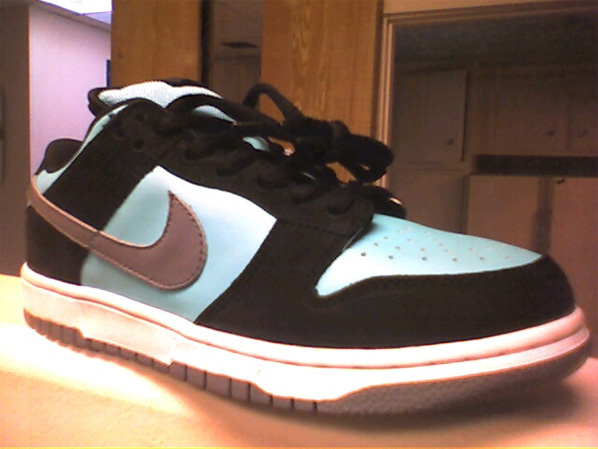 "I just happened to have the dunks on my desk because I just took that pic of them for a Japanese Magazine earlier today. I will probably never wear them because I feel funny wearing my own shoe after it was so Hyped. Figured I might as well give them away since I have another pair.
Here is a little history of the shoe design.
When I first created the Diamond Dunk I just submitted the colors to Nike and they came back like this."