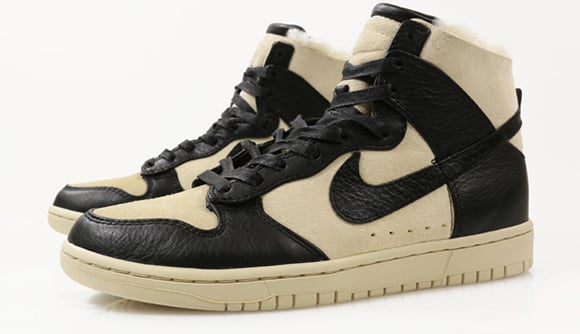 Winter is in our rearview mirrors but Nike is still dropping sneakers to help combat the cold. Depending on where you're located, this trip of Dunk Highs might be relevant.
Known as the Sherpa pack, the Nike Dunk High is described from the retailer as having a lunar sole, yet we don't see one. Maybe it's hidden really well?
The Sherpa Nike Dunk High pack comes in black/cream, all black and all white. Around the inside of the collar is the use of fuzzy material which aides in keeping your foot warm. On the side panels is five dots, which could also bring more meaning to the pack.
All three of the Nike Dunk High Serpa are releasing on March 26th at Hanon.