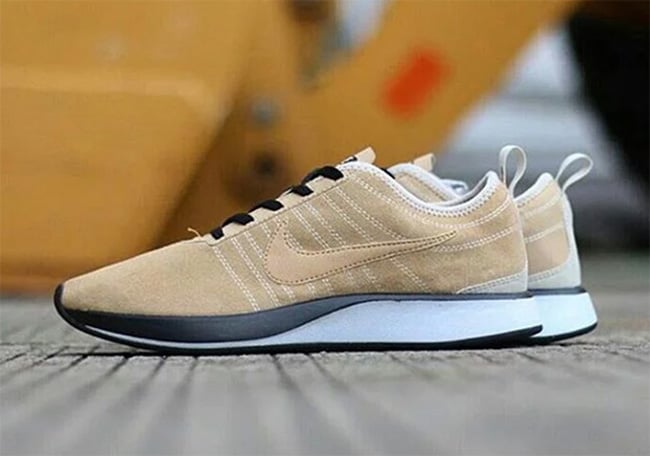 Nike Sportswear has the Nike Flyknit Racer which is known as a runner. However, most people that purchase the model use them for casual wear. With that being said, Nike will launch a new model that almost replicates the Flyknit Racer known as the Nike DualTone Racer.
Although Nike has yet to unveil the new model, it is said that the Nike DualTone Racer is a casual followup to the Nike Flyknit Racer.
The overall shape is on point with the Flyknit Racer, however the biggest change is the material. Instead of Flyknit used across the uppers, the brand has applied suede.
Below you can check out more images of the Nike DualTone Racer Oatmeal which will give you a closer look. Currently release information is unknown but make sure to check back with us for updates.
Source: Sneakers Addict