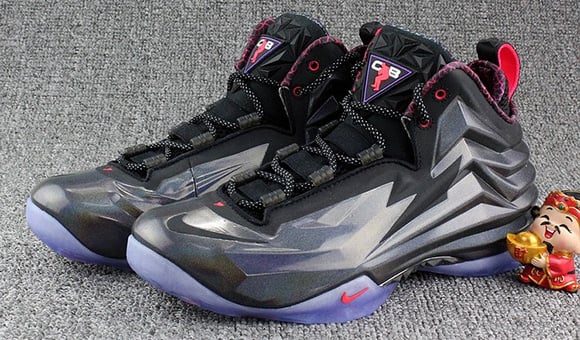 Not long ago we previewed the Nike Chuck Posite being called 'Gone Fishing' and even 'Iridescent'. The Gone Fishin nickname came from a Foamposite with a similar look, while they lack the fish skeleton the Foams have. Today we bring you another look.
From this set of images of the Iridescent Nike Chuck Posite don't do the uppers justice like the other set, but you can see the almost iridescent look they come with. A purple and black design can be seen on the liner, while hints of hot lava is seen on the heel, swoosh and tongue.
A wider release is still uncertain about the Nike Chuck Posite Iridescent, but they should pop up pretty soon. Although if you live overseas, you can grab them now at Taobao.