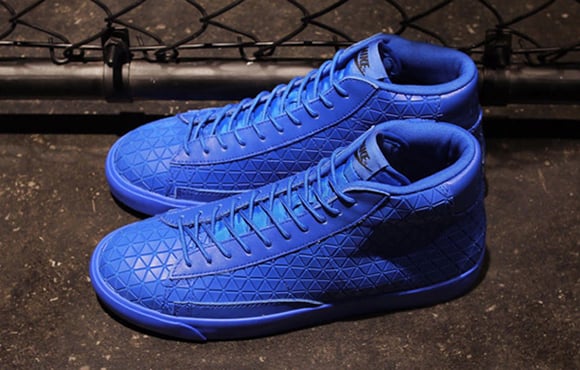 The first release of the Nike Blazer Mid Metric did very well, and gave life to the long lost Blazer. Nike has followed up on the previous all black release with now a blue metric.
Dressed in all blue except for the Nike branding on the tongue which is done in black. The obvious of why this pair is called metric is the use of triangles over the uppers. The unique look gives the blazer a luxury and lifestyle feel. Yes the model has been known as a lifestyle shoe not long after it's initial release and NBA players wore them on court but the metric has a smooth look to them and flows nicely.
The Blue Metric Nike Blazer Mid has already launched at a few stores overseas but has yet to be announced for the U.S.
Source: mita