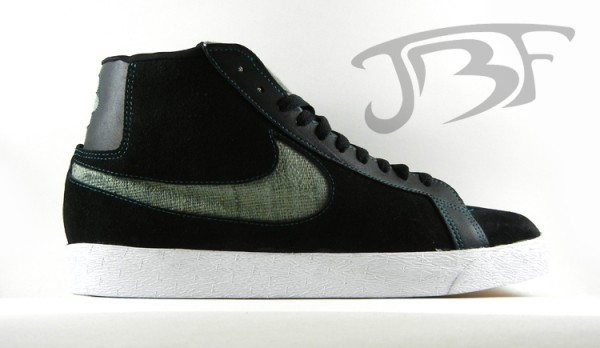 Today is 4/20, and the Nike SB 'Cheech & Chongs' are nowhere in sight at the moment.

Sneaker customizer JBF decided to give the 420 theme a try and went ahead and rolled out a nice pair of Nike Blazers in the process. Using black suede and leather for the upper and lace placket, hemp panels for the swoosh, tongue and heels smoke puff design. Green contrast stitching is seen throughout as well as a customized leaf pattern on the tongue to help bring it all together.

Check out more images and share your thoughts on the custom work. You can also keep yourself updated with JBF's work by following him on Twitter.