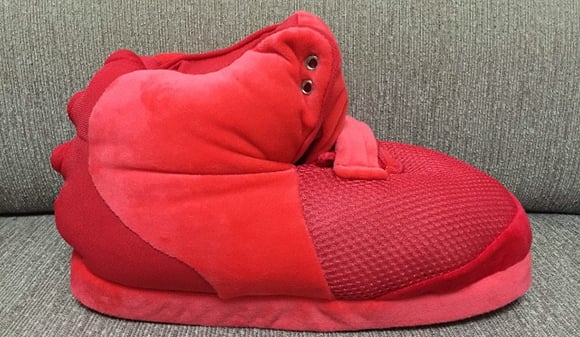 Maybe you missed out on the initial release of the Air Yeezy 2 and don't want to spend the amount resellers are charging? Craze is offering slippers of the Nike Air Yeezy 2 which is not the same thing but if you're one to wear slippers then this might be for you.
Although the Air Yeezy 2 slippers resemble the Nike release, this is not a collaboration between the two. At the time of writing, Craze has the Red October and Solar slippers available.
Retail for each Air Yeezy 2 slipper is $90 and Craze is now accepting pre-orders.