Model: Nike Air Max – Nike Air Max 93
Purpose: Running
Original Release: 1993
Updates: Nike Air Max News

The Nike Air Max 93 was first released in 1993, and is known for the 270 degree exposed Nike Air Unit, in other words the air bubble at the heel. The AM 93s air bubble had more which means greater protection.
Nike Air Max 93
[ratings]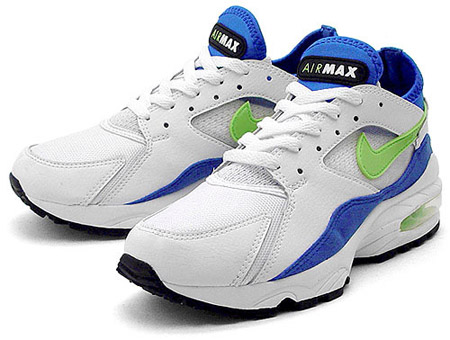 A new process was used to make the Nike Air Max 93, it is called blow molding. This involved gas being injected through an external that forced plastic into the mold. The Air Max 93 was the first in the Air Max line up to have a colored air unit, and the uppers had a sock like fit, so now it was more like you were "one" with your shoes.