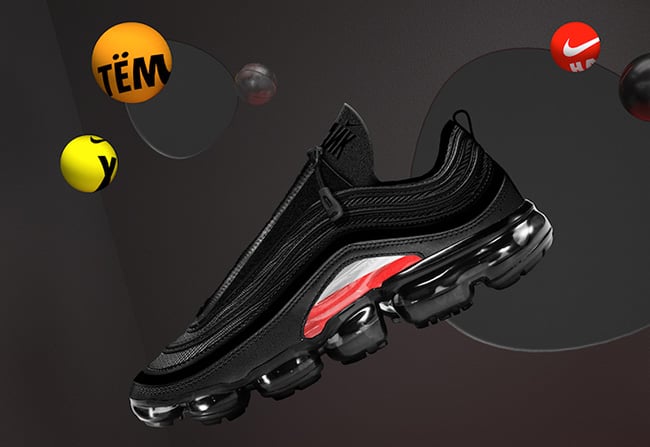 Nike has selected 12 of the world's most influential creatives to reimagine the new Air Max. No rules. One winner. One completely new Air Max.
Like the original Air Max, these designs challenge the status quo and embrace the spirit of creative revolution. Check out the designs from these 12 creators and vote for the Air Max you want to see Nike offer.
Below you can check out all 12 designs. When you're done, click here to vote.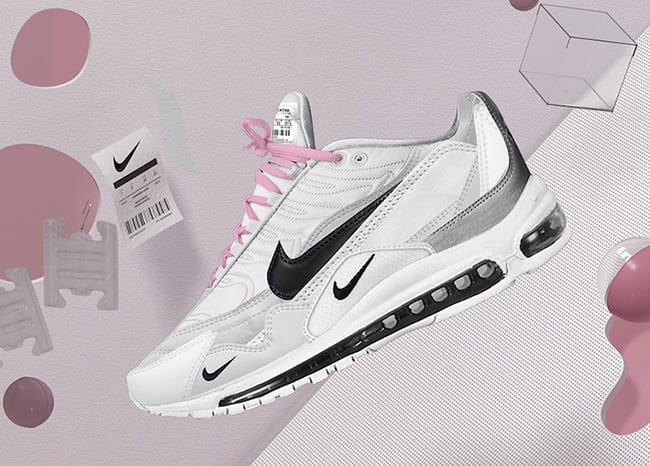 ALEXANDRA HACKETT
Fashion Designer
A true amalgamation of the most iconic Air Max designs, her shoe combines the best elements from the Air Max 1, 90, 180, 93, 95, 97, Plus 360 and 2015, turning them into one timeless design. This shoe, which borrows from old and new, is a true representation of Alexandra's clear vision on design.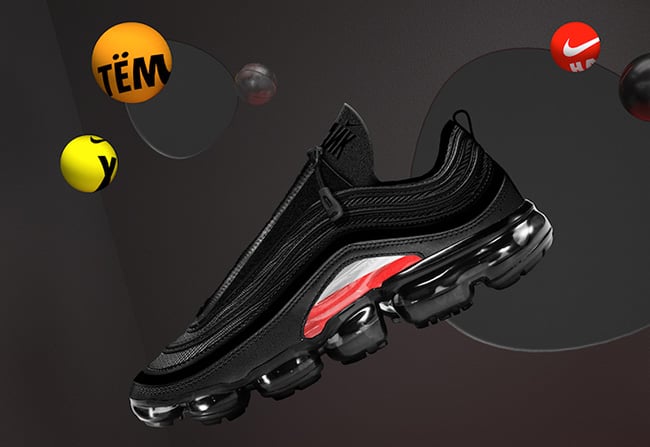 ARTEMY LEBEDEV
Designer
Sleek. Bold. Fast. Just a few words that come to mind when looking at this shoe. A fully blacked-out reflective upper is paired up with a zip-up shroud covering the laces to provide an entirely new take on the beloved Air Max 97 silhouette. A translucent side panel, above Air VaporMax tooling, sheds light on custom sockliners.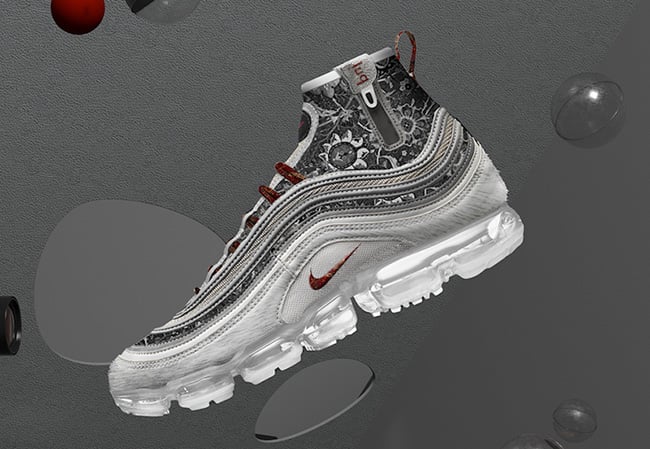 BUNYAMIN AYDIN
Creative Director
Connecting East and West, this design screams Istanbul. Taken from the Air Max 97, the upper, collar, laces, and swoosh feature multiple Turkish rug-inspired patterns, while the mudguard is wrapped entirely in silver pony hair. The finishing touch is a fully translucent VaporMax tooling, helping highlight the patterned rich upper.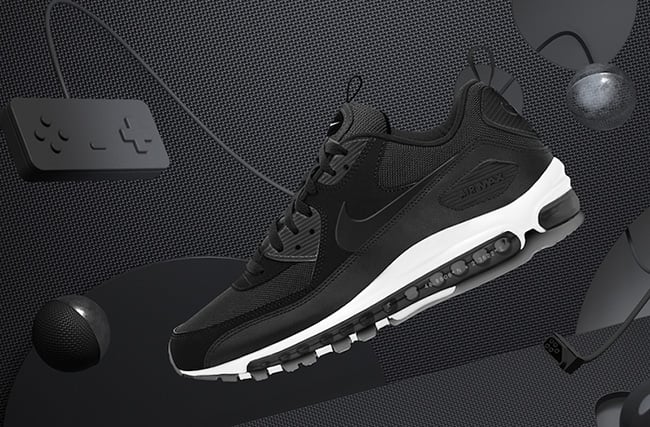 CLEMENT BALAVOINE
Fashion Designer
This design is more than meets the eye. A simple glance shows a clean silhouette, but look closer and you'll see subtle nods to some of his favorite Air Max designs. The upper features elements from the Air Max 90 and blends in design cues from the Air Max 97 on the tongue and tooling. Bonus points if you can identify the cryptic numbers printed on the airbag.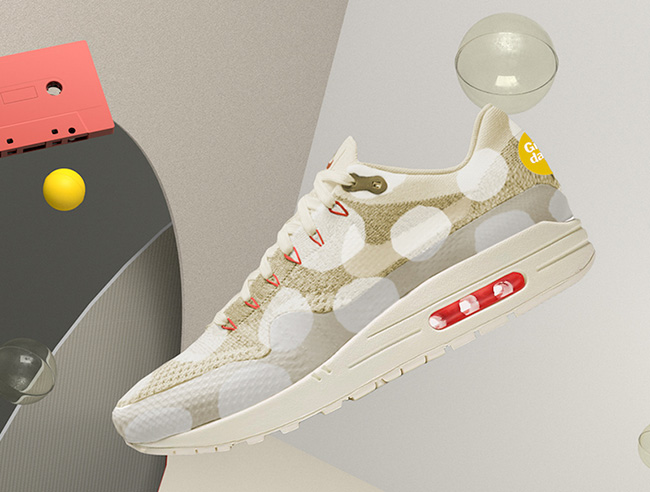 KYLE NG
Multimedia Artist and Designer
An Air Max 1 Ultra Flyknit through and through, the shoe features a neutral color pallet and a hand-painted, DIY aesthetic to deliver an unfinished look. Capped off with a heel logo sporting the phrase, "Give a Damn," this design provokes the community to make their voices heard and to take a stand for what they believe in.

LOURDES VILLAGÓMEZ
Visual Artist
At a glance, a beautiful and broad swath of colors is meticulously placed across an Air Max 1 and Air Max 90 hybrid. Look a little closer and you'll find hidden elements taken from Quetzal Bird, that lives in the forests of Central America. Check inside the shoe and find an original sockliner design, which tells the deep heritage of the styles this shoe is made from.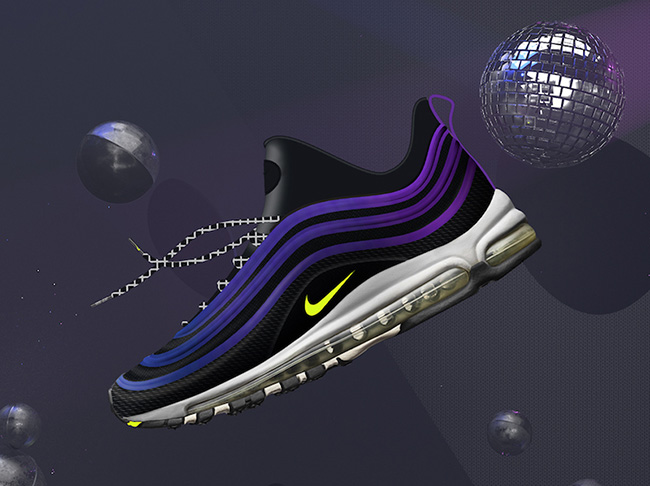 NAOTAKA KONNO
Designer
Inspired by the Toyko night scene – specifically club wrist bands – music and cult classic sci-fi films, his design can be worn in the streets and transition into the club. With a flyknit upper and wrapped almost entirely in reflective material and a glow in the dark Air Max 97 airbag, this design will get you through the day and boldly stand out when the lights turn down.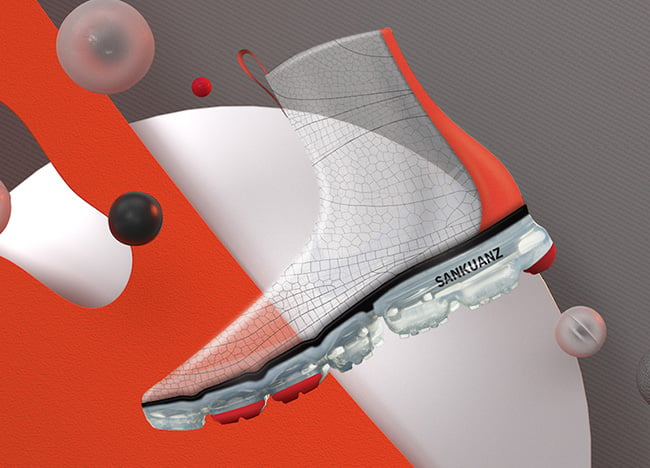 SHANGGUAN ZHE
Graphic Designer
Creating an entirely new and unique upper, this design sports an all-over pattern inspired by the wing of a Dragon Fly, which is one of the lightest things found in nature. The shoe features an Air VaporMax airbag that reveals the most visible air ever.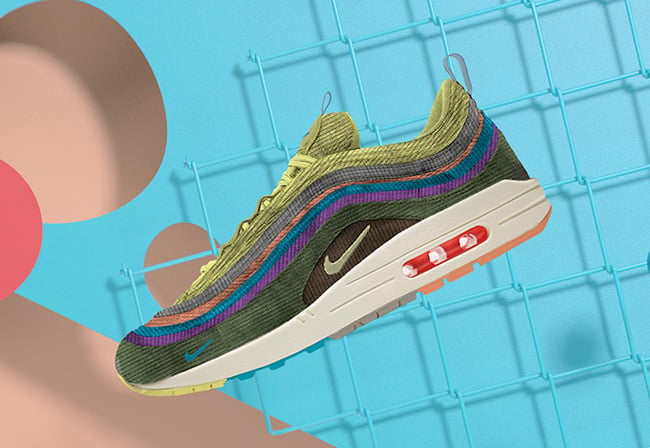 SEAN WOTHERSPOON
Store Owner
Sean's love for vintage Nike hats from the 1980s inspire his Air Max 97 x Air Max 1 design. With a raw edge, this sneaker is sure to wear in great, with frayed edges and a bold color scheme – and don't get us started on the velour collar lining and custom wave tongue logo.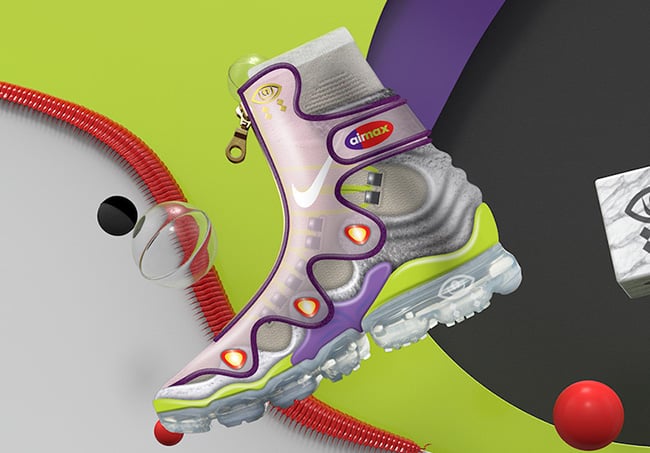 TIANZHUO CHEN
Graphic Artist
Always looking to push the boundaries of people's expectations, this project is no different. Designed on top of the new Air VaporMax tooling, he pulls in design elements from ski boots, bugs, plate armor and even the Kobe 9 elite, to create a neck breaking new design that is sure to stir up conversation in the sneaker community.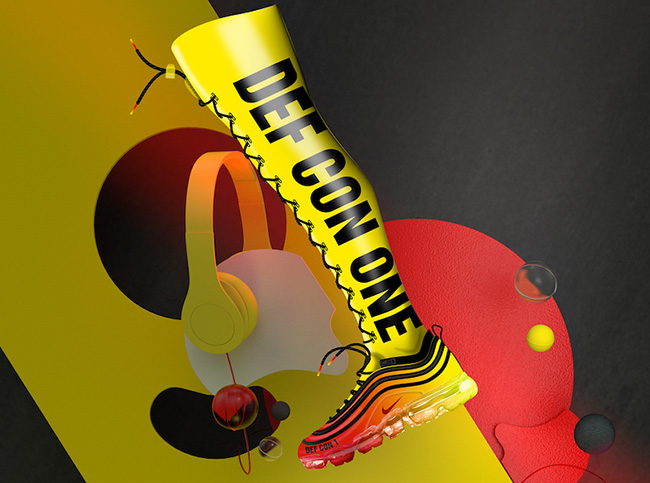 VENUS X
DJ
With Venus' conscious message around her opinion of the current political climate, this Air Max 97 upper has a color palette that not only nods to a classic Air Max Plus colorway, but takes a clear stance with bold lettering across the toe and up the leg. An over-the-knee zip-away completes the modern and edgy take on a classic design.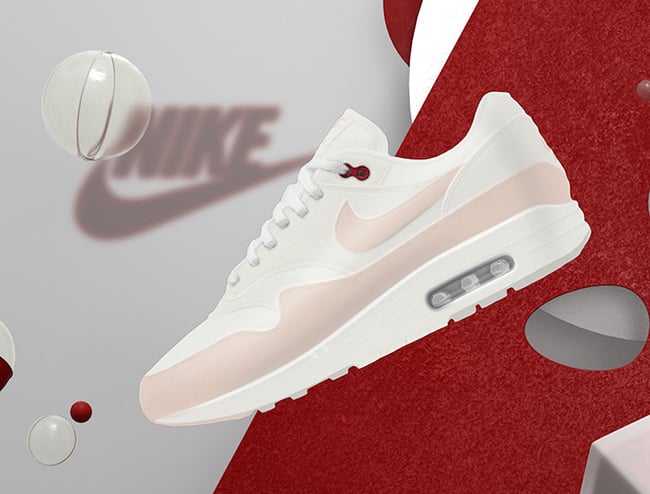 FABRIKR
Design Craft Group
Fabrikr's shoe brings their aesthetic and design thinking to life – preserving the old, while creating something new. Inspired by sneakerheads wrapping their shoes in plastic and the fog laden wilderness they experienced while visiting Portland, a transparent material wraps and protects the entire upper of the classic red and white Air Max 1.