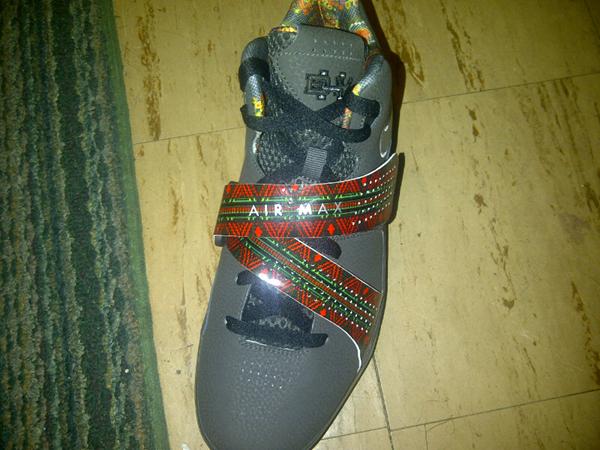 With so many kicks dropping from Nike Basketball and Nike Sportswear's Black History Month Collections in February, here is one that ultimately didn't make the cut.
Coming in the form of the Air Max Sweep Thru, the kicks sport the same black and grey upper as the others from the collection while utilizing the colorful graphic print on the midfoot strap and lining.
Ultimately not seeing a release for a number of reasons, checkout the kicks, courtesy of @jose_STFU.