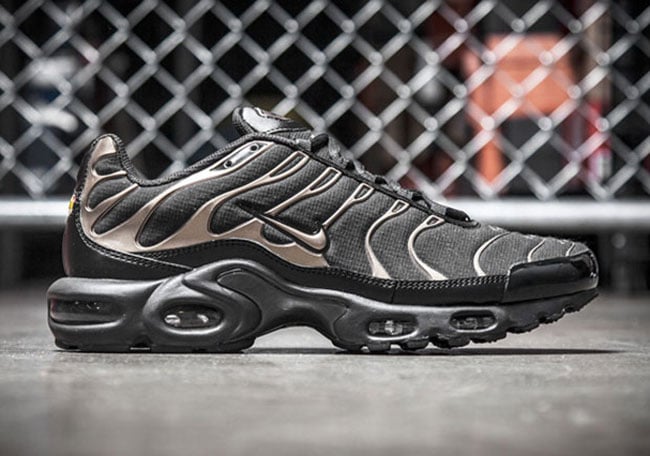 Almost halfway done with January and Nike Sportswear has a couple new pairs of the Air Max Plus. A model that receives much of it's love overseas, one of the newer pairs to debut is the Nike Air Max Plus 'Copper'.
The latest Air Max Plus is a bit more weather appropriate comparing to the 'Mint' edition. Featuring a black base while using ripstop nylon, the shoes are then treated to a copper shade down the 'fingers' and the side Swoosh.
It appears that the 'Copper' Nike Air Max Plus will once again be an overseas exclusive. One of the Nike Sportswear retailers you can purchase them from is Foot Locker Australia. As a reminder, the store will not ship to the states so your best bet would be to find a friend or try your luck on eBay. If the brand does decide to launch the Copper edition of the Air Max Plus Tuned 1 in the states, we will make sure to let you know.