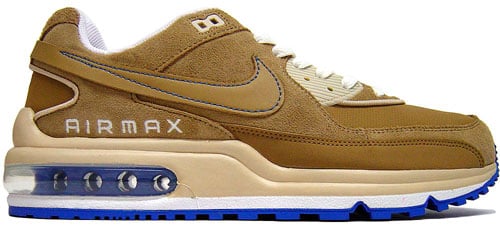 Purchaze received the
Nike Air Max LTD 2 "Oktoberfest" in the "Canteen/Canteen-Argn Blue-White" Colorway.
The Air Max LTD 2 comes in Premium smooth brown leather, the same leather like Lederhosen leather. Featuring a very fresh light blue sole unit. All over brown using the material finishes to give the shoe depth. Using Baroque Brown and gold stitches for the "Pretzel" Logo. And the Light Blue as a vibrant pop color. The branding is a simple "Pretzel" on the Sockliner (allover Bavarian flag).
Limited to 3000 Pairs worldwide and only available in Germany, Austria and Switzerland! Better be quick now to get your pair.
In this story Nike pays homage to the original Oktoberfest.
They used the new Nike Air Max LTD 2 from the Nike vault as vehicles to amplify their Max positioning.
The 174th Oktoberfest 2007: September 22th – October 7th
The historical background:
The first Oktoberfest was held in the year 1810
in honor of the Bavarian Crown Prince Ludwig's marriage to Princess Therese von Sachsen-Hildburghausen.
The festivities began on October 12, 1810 and ended on October 17th with a horse race.
In the following years,
the celebrations were repeated and, later, the festival was prolonged and moved forward into September based on the better weatherconditions.
Check that out.
More pictures after the jump.