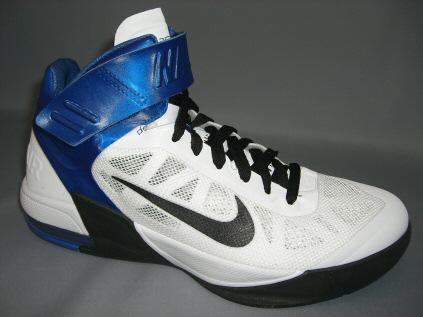 The Nike Hyperfuse was one of the most anticipated performance shoes to release this year. The shoes on court performance were good however, it could have been better.

Meet the Nike Air Max Fly By, a sneaker that looks just like the aforementioned pair yet boasts a few upgrades that were much needed in the Hyperfuse. An ankle strap for better heel lockdown and a Max Air bag were the two key additions that the Hyperfuse needed to become a great performance model. The Air Max Fly By will release next year, no official dates have been set.

Has anyone played in the Hyperfuse? What were your thoughts on its performance and will these additions help make or break the Air Max Fly By?

Via Kenlu