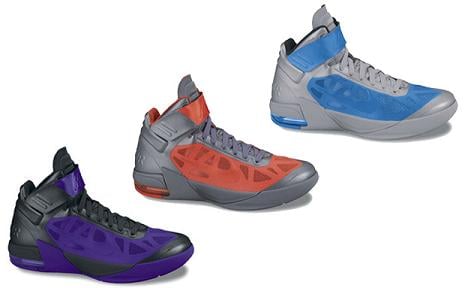 The Nike Hyperfuse was on the brink of being a revolutionary performance sneaker. With that said, Nike has once again turned something initially good into something potentially great by upgrading the Hyperfuse and producing what is called the Air Max Fly BY.

The most noticeable new features are the Air Max heel unit and ankle strap. The two main components from keeping the Hyperfuse from being a great shoe was the lack of cushion in the heel and its inability to provide a lockdown fit. Now that Nike has taken care of these issues, could this be the next big breakthrough in performance footwear? Only time will tell…

Stay tuned for additional info and preview more images after the jump.
Via Hoop China