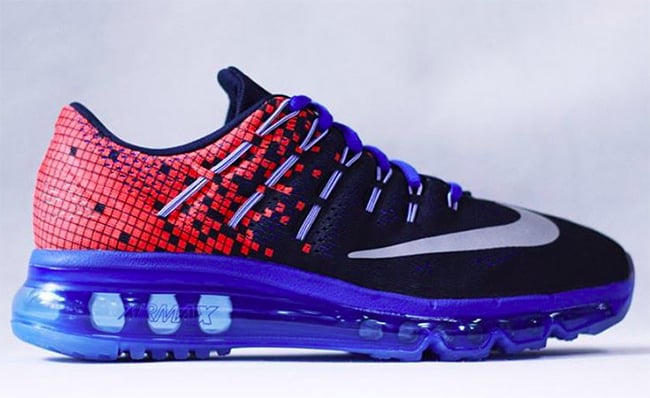 Once the Air Max 2016 starts releasing we will see a ton of different colorways as well as different graphics. Getting an early look, here is the Nike Air Max 2016 'Pixel'.
Apart of the Nike Air Max 2016 Print series, this particular model receives the Pixels naming due to the pixelated boxes that start at the heel then disperse once they start to reach the paneling. While done in red, a dark shade of blue then takes over that extends through the toe box. Other details include a silver swoosh and lighter hue of blue through the midsole, air unit and laces.
More images of the 'Pixel' Nike Air Max 2016 can be seen below. Once we learn of additional details like a release date and retail price, we will make sure to let you know. What do you think of Pixels landing on the Air Max 2016?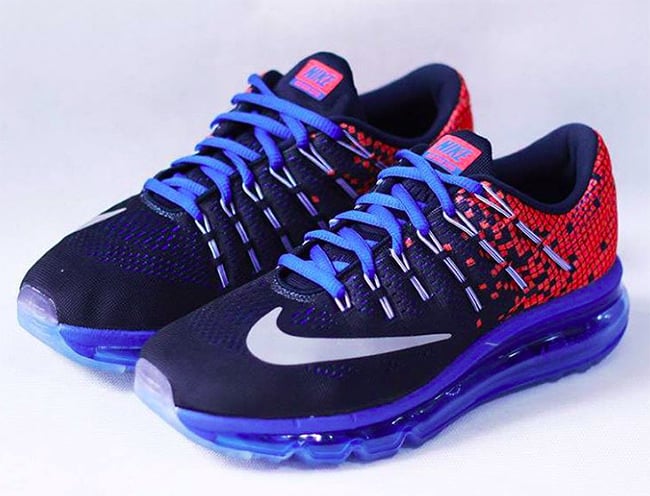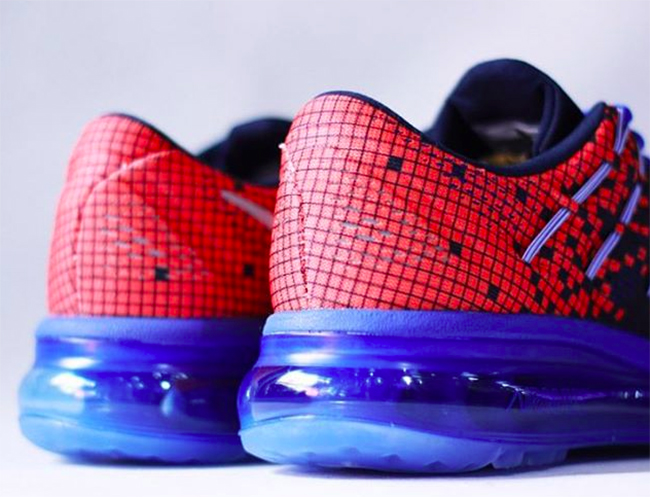 Source: boyfanfootball