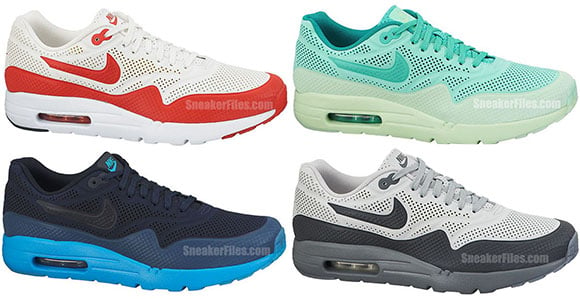 2015 is shaping up to be a huge year for sneakers. As we get closer more sneakers are leaking and as we keep our detectives on the look out for unexposed kicks, we have found the Nike Air Max 1 known as 'Ultra' coming in 2015.
The Air Max 1 Ultra is unique compared to other AM1 that dropped in the past. The uppers use a one-piece construction with more perforation then we have seen. Around the mudguard a honeycomb like pattern is also used. Materials on the uppers look to be synthetic, but that is just our observation.
The Air Max 1 Ultra will be apart of Nike's 2015 Spring line, so we have a couple months before the release. Check out all the images below and let us know which pairs you like.