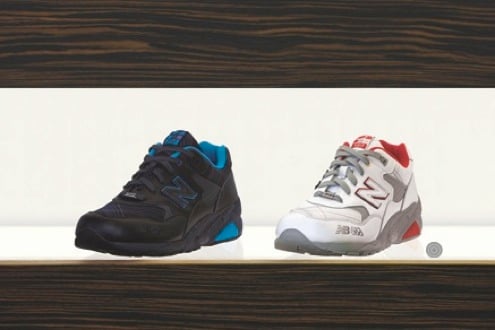 The Nike Air Mag is up for auction, and this is no prototype. A pair of sneakers from the Back to the Future II set worn by Marty McFly himself. There were a few pairs created for the film, and this pair was used by McFly to walk around in and use during filming on the set.

If this isn't the rarest of all Nike sneakers then I don't know what is.

Hit the jump for more images and head over HERE if you are interested in this pair… they are valued at $12,000- $15,000 so you may need to cash out on your 401K if you plan on purchasing.


Description Via Auction

(Universal, 1989) This custom made Nike shoe was worn by Michael J. Fox as "Marty McFly" in Back to the Future II. When Doc Brown and Marty arrive in the year 2015, Doc asks Marty to put on clothes similar to Marty Jr. To help him pass for a contemporary teenager, Doc Brown gives Marty the latest in high-tech outerwear. The first thing he puts on is the self-lacing future Nikes. This particular shoe was specifically made for walking around. Original future Nike 2015 self-lacing shoes are extremely rare and one of the most sought-after props from one of the most iconic Sci-Fi movies ever made.