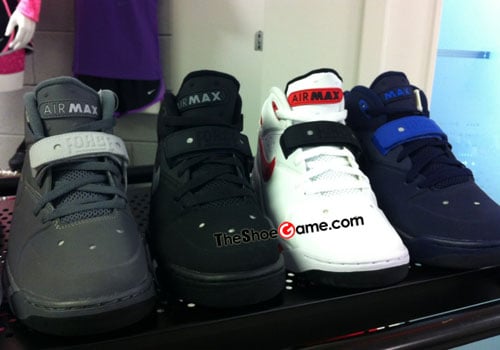 Today marks our first look at a retro line up of Charles Barkley's Nike Air Force Max for Spring 2013.
Once worn by the monstrous Barkley by in the '90s, this throwback basketball shoe will make its way back to retailers soon in a variety of colorways as shown above. This classic will combine a nubuck and leather upper, show its signature "FORCE" strap, and include a heel Air Unit and thick, yet cushioned outsole.
All thanks to Nike Sportswear for bring back the Nike Air Force Max. Stay tuned to Sneaker Files for more updates and release date information.
via TSG