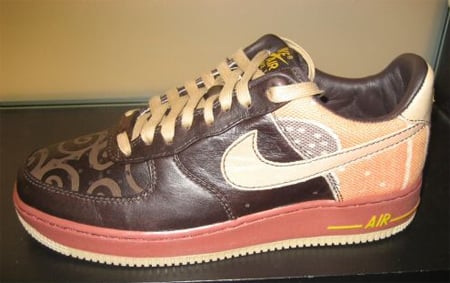 Each year Nike recognizes Black History Month with special releases to honor everything the month stands for. They put a great deal of effort into the design process and making each release better than the previous models.
For this year, the men's Nike Air Force 1 Black History Month above and the rest of the Black History Month models went on display at the Black History Month celebration in Harlem. Continuing to use premium materials, Nike turns to a canvas material combined with earth tones.
In addition, inspirational words from Dr. Carter G. Woodson have been laser etched on the inside of the shoe. Although these were never sold in stores, a size 8 is now listed on eBay.