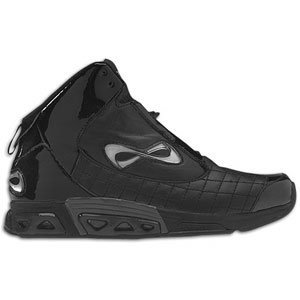 There is another new basketball performance sneaker on the market and it was made specifically for the ladies.

The Nfinity Bionic Lite is just that, lite… in fact it weighs less than the Kobe V coming in at 11.1 oz making it the lightest performance shoe available. Yes, it even weighs less than the Hyperfuse which came in at 14.6 oz. If you're interested in giving these a try head over to Eastbay.


The Nfinity Bioniq Lite basketball shoe is the lightest shoe in its category. Anatomical last offers better centering of weight in the middle of the shoe. BIONIQ™ Outsole Technology addresses the pronounced Q Angle in female athletes to help protect knees during pivots and quick direction changes. QChannel™ technology helps center the foot and weight when playing. True 5/4 upper provides enhanced ankle support. NfiniFit™ forefoot gives a natural fit around the toes and jumping area. Interchangeable color cards add team or style customization. Packaged in a signature Nfinity shoe case with the five-year anniversary N logo. Wt. 11.1 oz.