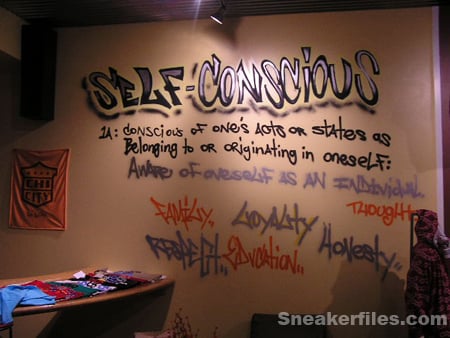 Pictures After the Jump!!!
Chicago, Heres a quick glimpse of New releases at Self-Conscious in Chicago this week! Sizes for the 2/21Countdown pack are still available for those who have not been able to cop.
Ladies, There is also new inventory available for You and Your sneaker needs also.
For those who missed out on the 1st Friday sale you can still catch the next sale on the second Saturday of this month at Encore also known as the brother store of self-conscious.
We will be bringing You new updates from Self-Conscious as well as Encore.
For those outside Chicago, Ask for shipping.
For size runs and Avalabilty Call the store at:
Self-Conscious
1021 W. Lake St
Chicago, IL
1(312) 633-4000
New Self-Conscious Myspace:
http://www.myspace.com/selfconsciouschicago