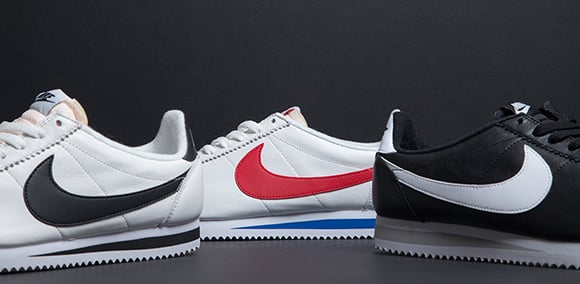 Launching later today, Nike is bringing back the Cortez (also known as Classic Cortez) featuring the 'Forrest Gump' model, but overseas an additional two pairs are also dropping.
All three will feature classic color schemes as well as premium materials. Added to the release is a white/black and black/white model that will easily match. Again going after the vintage look, two pairs will have a yellowed sole, but the other which comes in predominate black will come crisp.
The Nike Classic Cortez 'Forrest Gump', Black/White and White/Black will release February 28th (later today) at Footpatrol. Since all are a Quick Strike release (QS), limited quantities are available.