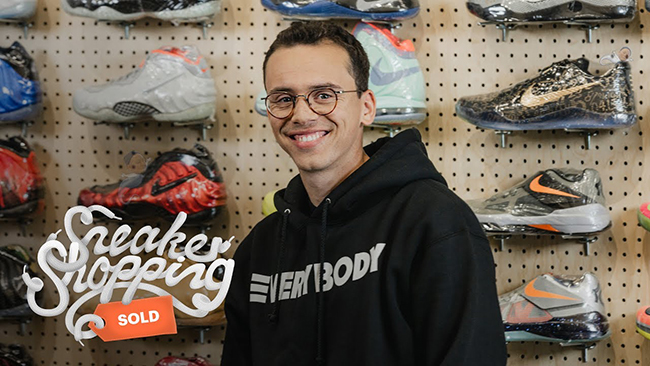 Logic is the latest to star in the weekly segment of Sneaker Shopping with Complex's Joe La Puma. The two head over to Flight Club in Los Angeles to chat about his first pair of Air Jordans, why he hates the Nike Air Foamposite and more.
Usually people from the DMV are huge fans of the Nike Foamposite, and even though Logic is a native, he hates them. He describes the shoes as ugly and disgusting.
Below you can check out the full sneaker shopping segment with Logic which will show you what he wound up purchasing. Leave a comment as well letting us know your thoughts.