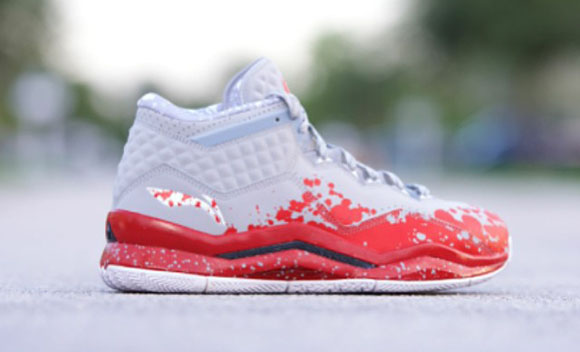 Showtime's series Dexter had an ending that people either loved or hated, but we know that Dwyane Wade was a fan of the show which is based in Miami, Florida. His next model, the Li-Ning Way of Wade 3 receives a 'Dexter' theme.
In the show, Dexter Morgan was a blood splatter analyst but at night he would hunt down murders. On the Way of Wade 3 you can see red that is done in blood splatter. The main base of the shoes are grey allowing the red to really pop. On the inside of the tongue, you can see "Dexter" just like the show.
As of now a release date has yet to be announced but we are sure they will come out right before the NBA season.
Source: @DwyaneWade