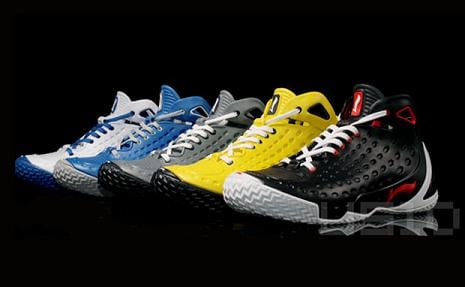 Li–Ning has been cooking up some impressive signature sneakers for some of our very own NBA players such as Baron Davis and Jose Calderon.

While this new model isn't for either of the aforementioned athletes, it is a nice overall design and should perform well on court.

The heel to toe traction looks impressive. If your thinking the shoe looks bulky like the BD-1, think again. The entire upper is a lightweight injected foam material. The cushioning is still unknown, but from what we can see it looks similar to a gel type cushion system.

Let us know how you feel about this new Li-Ning model in the comments section.