Leaders 1354 Annual Block Party!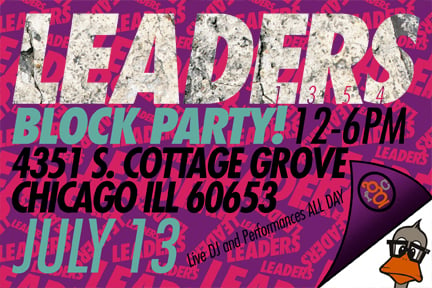 Come through Leaders 1354 on Cottage Grove in Chicago for their annual block party event. Performances will be held all day with a live DJ.
Big Shout out to Ty and Cory from Leaders!
Leaders 1354
4351 S Cottage Grove Ave
Chicago, IL 60653
www.leaders1354.com
Brian Betschart
Founder and Editor of SF, Brian is considered an expert when it comes to sneakers. Collecting since he was in elementary school, his collection has grown to over 500 pairs and counting. Brian has published articles since 2004, and in 2006, he decided to create Sneaker Files.