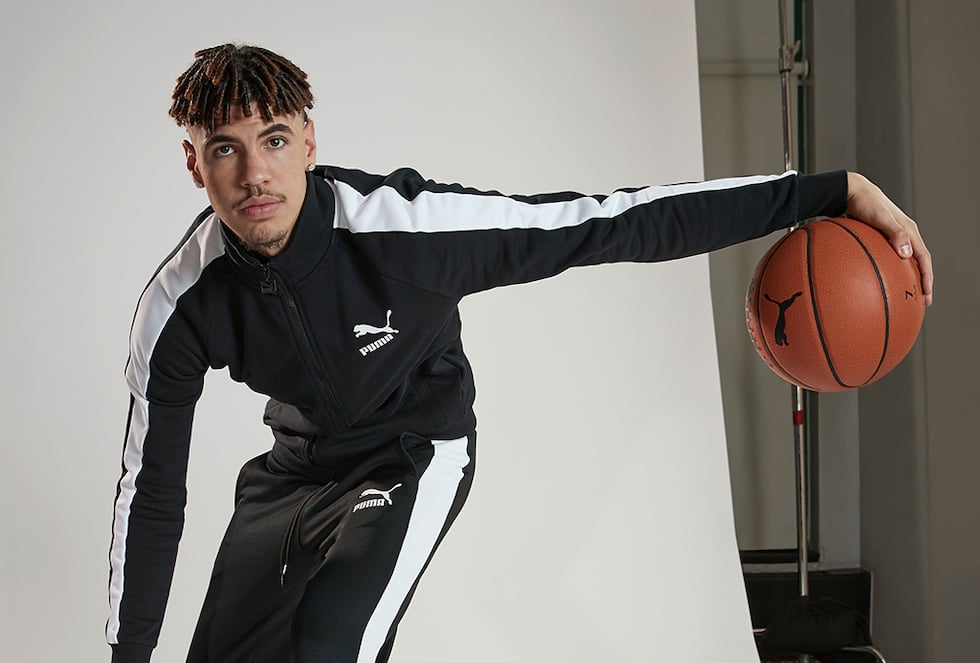 Puma has announced that they signed a long-term partnership with LaMelo Ball, who is a top 2020 NBA prospect.
At just 19 years old, Ball is redefining the next generation of basketball through his electrifying playing style and his personal style. LaMelo will serve as a brand ambassador for PUMA both on and off the court, including signature products. As part of the partnership, PUMA will collaborate with Ball to create products that incorporate PUMA's culture first approach – blurring the lines between sports, culture, music and fashion.
PUMA and LaMelo's approach to their partnership will fall under the "Not from Here" creative concept, which LaMelo came up with himself to represent his "one of one" attitude.
 
The first collab will be a PUMA x LaMelo Ball T-shirt and hoodie set to release November 18 in correlation with the 2020 NBA Draft (further details forthcoming).