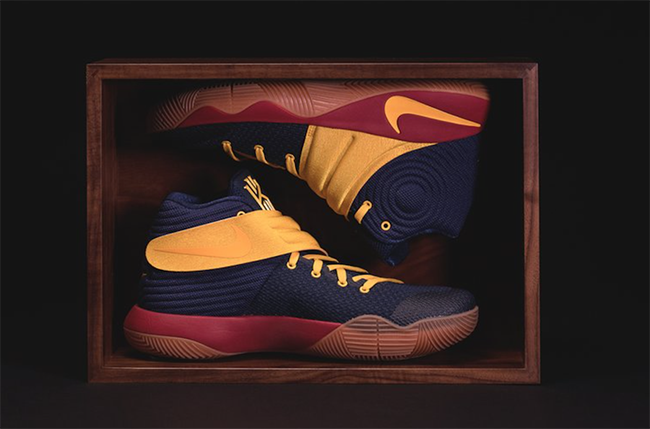 Kyrie Irving scored 55 points as a career high in a game, which has resulted in a pair of sneakers known as 'Double Nickel' along with other IDs to reflect the exact pair he wore during the game. Last year, Kyrie broke his game high by scoring 57 points against the San Antonio Spurs.
Nike Basketball is celebrating the release by issuing a pair of the Nike Kyrie 2 which is for the day he dropped 57 points. Known as the 'Ky-Reer High' Nike Kyrie 2, he wore this pair against the LA Clippers while capturing a 114 to 90 win.
Although a retail release for the Nike Kyrie 2 Kyreer High won't happen, those that are interested in purchasing this pair can do so now via NikeID. Retail price is $150 and below are additional photos giving you a closer look. Take note that the special wooden box will not be included with your purchase.