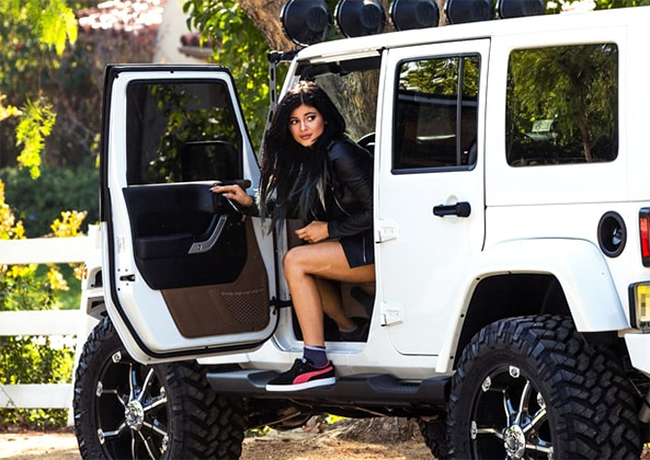 Puma now has a new member to their roster, Kylie Jenner who just recently signed a huge deal with the brand which is reported to be in the seven figures.
From US Weekly, the partnership will not be "full out like Rihanna's collaboration. What we can take from this is, Kylie won't have her own signature model like Rihanna, however she will be wearing different models from the brand as well as attire.
For most, this came out of left field but she was spotted wearing Puma gear. More than likely more details on the partnership will become available soon so make sure to check back. For the time being, check out some images below.
Update: Although Kanye West is not happy about Kylie Jenner joining the Puma team, the brand has confirmed she will be working with them for their Spring/Summer 2016 campaign. They also released the following statement:
"I am pleased and excited to be able to confirm that PUMA is indeed working with Kylie Jenner," Adam Petrick, Global Director of Brand and Marketing for Puma, said in a statement. "Kylie will be featured in the brand's Spring/Summer women's training campaign launching in April 2016. Kylie represents a fresh and exciting new era for fashion and we couldn't think of a more fitting and influential female to headline this campaign for Puma."
Update: Some of you may have thought about Kanye West and his adidas deal and what he felt on the situation. It didn't take long for Yeezy to hit Twitter to express his feelings and he isn't having it.
Puma we gone give you your measly million dollars back!!! Never try to divide the family!!!

— KANYE WEST (@kanyewest) February 9, 2016
1000% there will never be a Kylie Puma anything. That's on my family! 1000% Kylie is on Yeezy team!!!

— KANYE WEST (@kanyewest) February 9, 2016