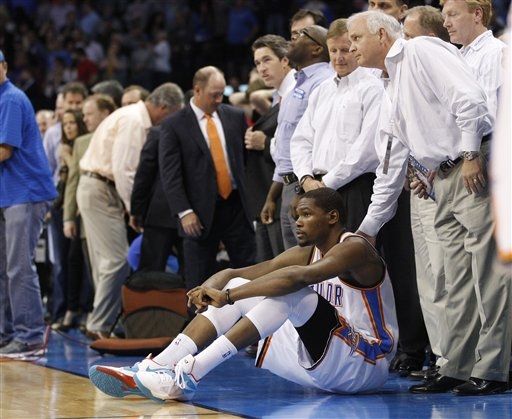 Last night, Kevin Durant hit the hardwood in OKC wearing the newly unveiled Nike Zoom KD IV N7.
Tallying 22 points, 9 rebounds, 3 assists, 2 steals and 2 blocks in a 100-98 losing effort to the Los Angeles Clippers, Durant donned the white colorway of the N7 kicks to go with the home uniforms.
Checkout a couple of shots from the game and be on the lookout for KD to rock the black colorway sometime soon while on the road.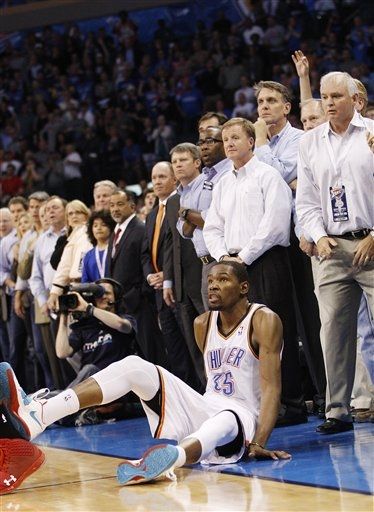 Via ESPN.